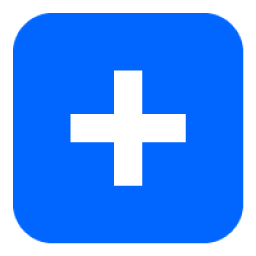 Did you know?
👷🏻

This plugin is actively maintained and contributors are really committed to it!

📥

Wow! 2,217 people download this plugin eveyday!

🏂

Super good!! 89.55% users from more than 500,000 active installs are on the latest version!

🎖

Shout, shout.. This plugin ranks in the Top 50 plugins.

❤️

Mindblowing! More than 507,000 people use plugins from this team.

👨‍👨‍👧‍👧

It takes two to tango! We found two people behind this plugin.

📢

Aweful or Awesome?? 223 total updates and 223 in just last 12 months. That's a lot!

🎂

This plugin celebrated it's 11th anniversary 9 months ago.
Key Numbers
500,000+

Active Installs

4.7

Avg. Users Rating

755

Total Ratings

149,580

Downloads in Last 3 Months

9,378,404

Total Downloads

2007-03-17

Added

223

Releases in 12 Months

2018-09-15

Last Update

1.7.30

Current Version
Description
The AddToAny Share Buttons plugin for WordPress increases traffic & engagement by helping people share your posts and pages to any service. Services include Facebook, Twitter, Pinterest, Google, WhatsApp, LinkedIn, Tumblr, Reddit, and over 100 more sharing and social media sites & apps.
AddToAny is the home of universal sharing, and the AddToAny plugin is the most popular share plugin for WordPress, making sites social media ready since 2006.
Share Buttons
Standard share buttons — share each piece of content
Floating share buttons — responsive & customizable, vertical & horizontal
Counters — fast & official share counts in the same style
Follow buttons** — social media links to your Instagram, YouTube, Snapchat
Image sharing buttons – share buttons for sharing images
Vector share buttons & follow buttons — custom color SVG icons
Custom share icons — use your own if you prefer
Official buttons including the Facebook Like Button, Twitter Tweet Button, Pinterest Save Button, Google+ Share Button and Google +1 Button
Universal email sharing makes it easy to share via Gmail, Yahoo Mail, Outlook.com (Hotmail), AOL Mail, and any other web or native apps
Custom Placement & Appearance
Before content, after content, or before & after content
Vertical Floating Share Bar, and Horizontal Floating Share Bar
As a shortcode, or a widget within a theme's layout
Programmatically with template tags
Analytics Integration
Google Analytics integration (access guide) for sharing analytics
Track shared links with Bitly and custom URL shorteners
Display share counts on posts and pages
WordPress Optimized
Loads asynchronously so your content always loads before or in parallel with AddToAny
Supports theme features such as HTML5, widgets, infinite scroll, post formats
Supports WooCommerce, multilingual sites, multisite networks, and accessibility standards
AddToAny is free — no signup, no login, no accounts to manage
Mobile Optimized & Retina Ready
AddToAny gives users the choice in sharing from a service's native app or from a web app
Responsive Floating Share Buttons are mobile ready by default, and configurable breakpoints make floating buttons work with any theme
AddToAny's SVG icons are super-lightweight and pixel-perfect at any size, and AddToAny's responsive share menu fits on all displays
Automatic AMP (Accelerated Mobile Pages) support for social share buttons on AMP pages
Customizable & Extensible
Choose exactly where you want AddToAny to appear
Easily customize sharing on your WordPress site
Highly extensible for developers and designers
Custom icons let you use any icons from any location (media uploads directory, CDN, etc.)
Many more publisher and user features
Wide Support
Over 10 years of development
Over 9 million downloads
Translated into dozens of languages
Ongoing support from the community
This plugin always strives to be the best WordPress plugin for sharing. Development is fueled by your kind words and feedback.
Share this plugin
See also:
Contributors
addtoany
micropat
Reviews
5 stars
It has any share buttons that you want...awesome!
Awesome Design
Thanks
Perfect
Did exactly what I wanted, without fuss.
good better best
good
More than 5 STARS
This plug-in doesn't have all the custom features some other Pplun-ins do. But all I want is the same, plain old share buttons everyone is used to seeing. I don't need to customize the Appearance of every button. AddtoAny has more button choices from more social media networks than I have seen. I can add buttons to the top and bottom of posts. That's all I need. There are other features and controls. The main point is. AddtoAny is EASY to use and is COMPLETE. I changed all my sites over to AddtoAny and deactivated the other social share plug-ins I was using.
All the functionality with none of the nags or dashboard spam
Thank you for making this great free plugin available.
the 'go to' solution
good support deserves bonus star
So Easy and Intuitive
No hype, 3rd party API or confusion. Add the plugin, pick the services, style and placement. Boom you have share buttons.
Great Plugin
Simple and highly customizable.
Good plugin!
So simple to install! Just all you need. Pieter
Keywords
add to any
AddThis
addtoany
admin
amazon
amp
analytics
Behance
bitly
bookmark
bookmarks
buffer
button
buttons
del.icio.us
Digg
e-commerce
e-mail
ecommerce
email
Facebook
facebook like
facebook share
feed
flickr
floating
floating buttons
foursquare
google
google plus
icon
icons
image
images
instagram
Like
linkedin
links
lockerz
marketing
media
page
pages
pin
pin it
pinit
pinterest
plugin
Post
posts
print
Reddit
responsive
rss
save
seo
Share
share button
share buttons
share links
share this
Shareaholic
sharethis
sharing
shortcode
sidebar
sociable
social
social icons
social media
statistics
stats
stumbleupon
svg
tumblr
tweet
tweet button
twitter
twitter button
twitter share
vector
vimeo
wanelo
whatsapp
widget
woocommerce
WPML
wpmu
youtube
Was this useful?
Would you recommend this plugin summary to your friends?
---