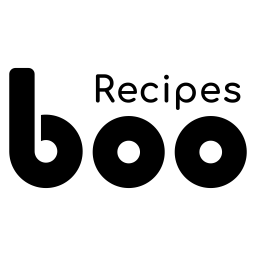 Did you know?
👷🏿

We think this plugin is not actively maintained, as there are no major udpates for over a year.

📥

Umm.. Very few new users pick this plugin...

👍🏾

This plugin has not yet gained popularity. May still be useful though.

❤️

Other plugins from this team are not picking up well. Proceed with caution.

👨‍👨‍👧‍👧

One man show!! Only a single contributor for this plugin.

🎂

This plugin is going to celebrate it's 3rd anniversary after 7 months.
Key Numbers
100+

Active Installs

4.7

Avg. Users Rating

9

Total Ratings

66

Downloads in Last 3 Months

2,585

Total Downloads

2018-09-15

Added

2020-08-20

Last Update

2.3.0

Current Version
Description
What makes Boo Recipes so impressive is how easy it is to add new recipes, and it creates schema markups automatically.
This plugin uses the Schema.org format that was jointly developed by Google, and other famous search engines, and is the most widely recognized. You can simply add multiple recipes from scratch, no coding needed. It is just as easy as copy, paste, select appropriate meta and publish.
If you are entering a new recipe from scratch, all you need to do is separate the lines of ingredients in ingredients farm and instructions in instructions farm. The plugin will add schema tags to each item itself.
This plugin makes it simple what Google and other search engines need to understand your recipes better. This is how you get your recipe thumbnails in Google search page.
Whatever layout you select recipes added using Boo Recipes are correctly formatted on the front end so that search engines can pull in additional information.
Archive Page Demo | Single Recipe Demo | Documentation
Archive Page Options | Single Recipe Options | Features
Features include:
Schema.org format for recipe
Full Customization (Recipe Edit View , Options Page)
Show recipes index anywhere with full customization support (Guide)
Masonry View (Optional)
Control visibility of elements of recipe
Translation Ready (.pot file included)
Insertion points in single recipe (using action hooks)
Social Media Share buttons
Recipe Categories Taxonomy
Recipe Tags Taxonomy
Skill Level Taxonomy
Change Labels to suit your needs *
Recipe Cuisines Taxonomy *
Cooking Method Taxonomy *
Widgets for Recipes

Recipes List with option to order by date, id, comments
Recipe Cuisine List*

Full Customization Settings
*Available only in Premium Version
Free Premium Plugin for Lifetime
Become Beta Tester for premium plugin and get the premium plugin free with lifetime updates.
To get the plugin, go to: https://boospot.com/product/boorecipes-premium-plugin/
Use promo code: BETATESTER to get 100% discount. Complete details here
Note: option valid for only first 25 beta testers.
Documentation
Extensive Documentation is available athttp://boorecipes.com/documentation/
Documentation guides you about:
Installation
Updating the plugin
Uninstalling plugin with or without removing data
Editing an existing recipe
Custom Taxonomies available

Recipe Category,
Skill Level,
Recipe Tags (Usage)
Recipe Cuisine*
Cooking Method*

Recipes with image sliders*
Video Recipes*
*Available only in Premium Version
Contributors
boospot
Reviews
Premium plugin expensive for what it is, disappointing!
Too complicated, too restrictive, too much waste of time. Refund requested and made. thank you
Beautiful and easy to use
The use is very simple and clear, so that you can get along very well even without knowledge in CSS. Recipes can be integrated very well into an existing website and the individual contributions of the recipes are well structured.
Great support and easy to use
I have to admit that I was hesitant to use a recipe plugin that was relatively new. However I had tried several others and found a great deal of limitations. This plugin has been really easy to use, the support is responsive and already since I starting using it there's an update which means the developer is actively improving. The only drawback that I can see is that there's an extra step to actually add your recipe to a post and I can't make the recipe page my home page. Other than that, I like the functionality of the image slider, the ease of which I can edit CSS to really make it unique to the client and all the available settings. It is clean and crisp design that doesn't feel outdated or clunky. Highly recommend this plugin.
The best of all Recipe free Plugins
Easy to use. Comes with features that in some others are included only in paid versions. I have tried all free Recipe Plugins available so far (Sep 19), at least the ones that I have found having a decent active installation record. This one is BY FAR THE BEST. Some drawbacks: - There is no Print button and the shortcode is not working. - The ICONS set at the top of each recipe is too large
The best recipe plugin
I spent a long time researching and trying out recipe plugins for my new blog. Boo Recipes ticked all the boxes with a ton of functionality and easy to use features. Highly recommended if you are looking for a recipe plugin that just works!
TOP - Plugin
The Boo-Recipe is a very nice plugin. The Support is Perfect !!!! I highly recommend it Andreas
So far the best
So far the best recipes plugin I tested.
The plugin which i love is Recipes Boo
awesome plugin easy to use. every thing make easy to me while uploading recipes etc fantastic Job... Keep it up Guys
Beautiful Layout for recipes!
Beautiful Layout for recipes! like grid, list and masonry,easy to use like blog post
Keywords
recipe
recipes
rich snippet
schema.org
Was this useful?
Would you recommend this plugin summary to your friends?
---