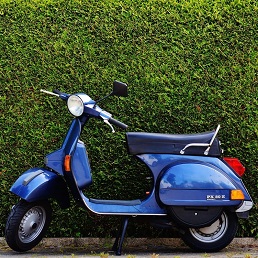 Did you know?
👷🏻

This plugin is actively maintained and contributors are really committed to it!

📢

Reliable plugin.. 15 total updates and 16 in last 12 months. That's great track record.

❤️

Mindblowing! More than 467,970 people use plugins from this team.

📥

Umm.. Very few new users pick this plugin...

🏂

43% of 4,000+ users are on the latest version.

👍🏾

This plugin has not yet gained popularity. May still be useful though.

👨‍👨‍👧‍👧

One man show!! Only a single contributor for this plugin.

🎂

This plugin is going to celebrate it's 3rd anniversary after 5 days.
Key Numbers
4,000+

Active Installs

4.8

Avg. Users Rating

25

Total Ratings

29,579

Total Downloads

2016-11-28

Added

16

Releases in 12 Months

2018-07-25

Last Update

2.0.05

Current Version
Description
Contact Form ready is the easiest plugin for creating and editing different types of contact forms for your WordPress website. Contact Form Ready plugin is free and allows you to create as many contact forms as you like.
Contact Form Ready has a lot of useful and great features, along with a handy drag and drop editor.
Features of Contact Form Ready plugin
Easy to install and use
Fully Responsive contact form builder
Drag and drop contact form builder
Add unlimited form fields for your contact form
Antispam with Google reCAPTCHA
Required option for any form field
Easily move form fields positions
Redirect feature after form submit
Send contact form via AJAX or POST
Auto responder functionality
Contact form views – counter
Contact form submissions – counter
Insert Text fields
Insert Email field
Insert URL field
Insert Date/Calendar field
Insert Text Area field
Insert Radio Button field
Insert Check Box field
Insert Dropdown List field
Insert Heading field
Insert Paragraph field
Insert Separator/Divider field
Set the reply-to address to the user's email address
Integration with support desks (Zendesk and Nifty Desk)
Works perfectly with all versions of WordPress
World-class support from the developer should you need it!
The features of Contact Form Ready Pro (Coming Soon!)
Contact form themes
Different Font styles
Ability to insert Upload File field
Ability to insert Google Map field
Fully Import/Export Contact Forms
Ability to Export Contact Form submissions to CSV
Forms duplication
Conditional logic contact forms
Store message data and reply within WordPress
CRM handling
The best part about our contact form plugin is the user friendly, drag and drop interface. You can create simple or complex contact forms in a few minutes.
Predefined contact forms
Simple contact form
Hotel check in form
Restaurant booking form
Support request contact form
How did you hear about us
NPS Score
Contact Forms Drag and Drop
We've used a simple and easy to use drag and drop library to create contact forms. Simply drag the elements you want into your contact form.
Contact Form Submissions Export to CSV
Coming soon. Export your contact form submissions to a CSV file.
Widget Contact Forms
Coming soon. Drag and drop your contact form as a widget.
Unlimited Contact Forms and Fields
There are no limits in contact form ready. Create as many forms as you like and as many fields as you like.
If you find any bug or have a question contact us.
WordPress Contact Form step by step guide
Our Contact Form plugin has user friendly interface, so it should be relatively easy to use for most users.
Our contact form plugin comes with a drag and drop editor that allows you to paste any field into your contact form. You can create as many forms as you need. Also you can use as many fields in your contact form as you need, there are no limitations!
How to create Contact Form
First of all login into your WordPress website admin panel and install our plugin. After activating it, you will see "Contact Forms" in the left admin menu. Click on that link and you will see the Contact Form list page. Click on the "Create a new form" button and add your first contact form.
On this page you can add or remove contact form fields and change the contact form main settings.
Here are the field types that you can use in Contact Form
Text field
Date field
Password field
Color field
Text Area field
Radio Button field
Check Box field
Dropdown List field
Shortcode field
Header field
Paragraph field
Hidden field
For each field that you add, there are settings for required, label, placeholder, value, etc.
After adding all the fields for Contact Form, make sure that you have set up your settings correctly.
You can set the receipient's email address and the redirect URL once the form has been submitted. You may also change the contact form submit button text.
After you have set all the settings for Contact Form, save the form by pressing "submit".
Copy and paste the shortcode into your post or page and save your page. Then view that page on the front end and you contact form will appear.
Contact Form Global Settings
Contact Form Success Message – Set the thank you message once a contact form has been sent
Contact Form Email Subject (Admin) – Set the email subject for the email that gets sent to the admin
Contact Form Email Subject (User) – Set the email subject for the confirmation email that gets sent to the user
Contact Form Email Body (Admin) – Set the email body for the email that gets sent to the admin
Contact Form Email Body (User) – Set the email body for the confirmation email that gets sent to the user
Contact Form Confirmation Email – Decide whether or not to send a confirmation email to the user once they submit a contact form
Contact Form Antispam with reCAPTCHA – Enable Google reCAPTCHA to stop spam messages from coming through your contact forms
Contributors
NickDuncan
Reviews
Awesome support and a great plugin
I needed some customisation in the plugin and I contacted the support. Dylan from the development team got in touch and helped in achieving the desired result. Thanks for the amazing support, Dylan !!
Can not fault the service
I have received absolutely phenomenal service and support from the guys behind this plugin. Super fast too. Dylan from the team was an absolute superstar in helping me work out some SMTP mail issues and I feel really went above and beyond to support my blog when I needed help. Great work and the plugin works perfectly.
Excellent Product and Excellent Support
I was receiving a 404 error message when submitting an email. i contacted Nick and he got back to me within 15 mins and resolved the issue within 24 hrs with minimum impact to my business. overall excellent product and excellent service.
Works perfect, super easy. just the best.
Not much to say other than I was messing with others that had a lot more downloads and ratings and they wouldn't work no matter what. This works lickety split. Thanks!
Good, very good.
This plugin is simple and powerful. Support is quick and helpful. 5 stars when it will be customizable by CSS. Thanks anyway to the developer.
Easy to use and with great customer support
This plugin is very simple to use, has quite all the features one may need in a form. Furthermore, the support is very fast in their reply. Great!
Great and simple to use
Incredibly easy to set up and use, would recommend.
Excellent plugin
I did not have to read the doc it was so simple to use. I'm very pleased with this plugin because I needed a contact form and I don't have time to spend hours setting parameters. The drag an drop is great. The help from the author is fast and friendly. Well done! Alix
warning
Don't use this plugin, it won't even let you delete or deactivate the plugin
Really simple and sophisticated
Didn't hesistate in purchasing a premium version after few testings with the sample version. Hopefully the author really maintains this plugin on the long haul!
Keywords
contact form
form
form builder
forms
wordpress contact form
Was this useful?
Would you recommend this plugin summary to your friends?
---