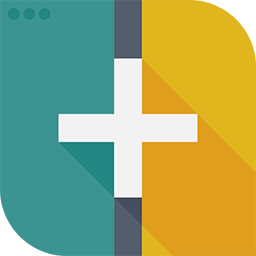 Did you know?
🎖

You've hit a jackpot! This is one of the Top 10 plugins!!

❤️

Mindblowing! More than 2,199,400 people use plugins from this team.

👷🏿

We think this plugin is not actively maintained, as there are no major udpates for over a year.

🏂

30% of 200,000+ users are on the latest version.

📥

Seems like a popular plugin - 865 people download this plugin everyday.

👨‍👨‍👧‍👧

Good sign.. There is a team behind this plugin.

🎂

This plugin is going to celebrate it's 12th anniversary after 2 months.
Key Numbers
200,000+

Active Installs

4.7

Avg. Users Rating

1,011

Total Ratings

3,747,356

Total Downloads

2010-08-23

Added

2019-05-10

Last Update

3.2.3

Current Version
Description
** Manage and replace sidebars and other widget areas on your site with Custom Sidebars, a flexible widget area manager. **
Make custom sidebar configurations and be able to choose what widgets display on each page or post of your site.
Display Different Sidebars on Pages and Posts
Custom Sidebars allows you to dynamically display custom widget configurations on any page, post, category, post type, or archive page.
Custom Sidebars allows you to display custom widget configurations on any page, post, category, post type, or archive page.
★★★★★
★★★★★
Every part of Custom Sidebars integrates seamlessly with the Widgets menu for simplicity and control. No confusing settings pages or added menu items, just simple core integration.
Custom Sidebars Is Fully-Loaded
If you run a design agency, or just want to get rid of the ads, checkout Custom Sidebars Pro:
Get Custom Sidebars Pro for targeted marketing, better widgets for each level of your membership site, or just to clean up bloated content on each page. Download and try it for free!
Contact and Credits
Custom sidebars is maintained and developed by WPMU DEV.
Original development completed by Javier Marquez.
Custom Sidebars uses the great jQuery plugin Tiny Scrollbar by Maarten Baijs.
Contributors
iworks
marquex
WPMUDEV
WPMUDEV-Support1
WPMUDEV-Support2
WPMUDEV-Support4
WPMUDEV-Support6
Reviews
Not reliable Anymore
The premium version used to work flawlessly but not anymore as they discontinued it and the free one has not been updated for the past 8 months. I was using it with Genesis framework but recently all the widget items from the custom sidebars go missing so I have to reimport them again from the backup. it happens randomly with no error log.
Nicely done, but too limited
Compared to other plugins the filters are too limited. E.g. one can't define a sidebar which is displayed on pages, but not on the homepage. EDIT: Changed from 3 star to 2 star rating because the support replied with an irrelevant answer.
Just what I needed!
Many thanks for that very useful plugin!
Great Plugin
Very useful plugin!
super
I need to install it twice to understand, that the module is about and how to operate it. but finally I have to say, perfect.
Can't add sidebar to woocommerce pages
We installed this thinking we could add a custom sidebar to our woocommerce category pages. This cannot be done with this plugin. This is a very basic plugin and does not even come close to what we need.
Very helpful plugin
This is very helpful plugin which save lots of time. Thank you!
Being forced to use this plugin
Because the main dynamic sidebar plugin does not work with a theme I am using. The logic that a "clone" is a "child"! -- Don't use this plugin unless you want to kill HOURS of unbillable time.
Thank your for such a great plugin!
This is really one of the best sidebar tool! Thank you very much for your great plugin!
Doesn't work for me
Not user friendly for the amateur WordPresser, I can't get any sidebars to work on only certain pages and other sidebars on another page. Spending too much time using it and getting nowhere.
Keywords
custom
custom sidebars
flexible layout
footer
personalize
sidebar
sidebars
widget
widgets
Was this useful?
Would you recommend this plugin summary to your friends?
---