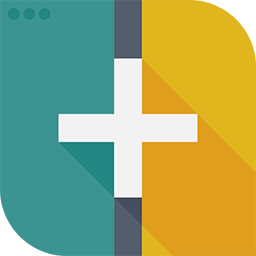 Did you know?
👷🏻

This plugin is actively maintained and contributors are really committed to it!

📥

Wow! 1,055 people download this plugin eveyday!

📢

Reliable plugin.. 23 total updates and 23 in last 12 months. That's great track record.

🎖

You've hit a jackpot! This is one of the Top 10 plugins!!

❤️

Mindblowing! More than 1,474,800 people use plugins from this team.

🏂

66% of 200,000+ users are on the latest version.

👨‍👨‍👧‍👧

Good sign.. There is a team behind this plugin.

🎂

This plugin is going to celebrate it's 9th anniversary after 6 days.
Key Numbers
200,000+

Active Installs

4.7

Avg. Users Rating

998

Total Ratings

3,223,728

Total Downloads

2010-08-23

Added

23

Releases in 12 Months

2018-08-23

Last Update

3.2.1

Current Version
Description
** Manage and replace sidebars and other widget areas on your site with Custom Sidebars, a flexible widget area manager. **
Make custom sidebar configurations and be able to choose what widgets display on each page or post of your site.
Display Different Sidebars on Pages and Posts
Custom Sidebars allows you to dynamically display custom widget configurations on any page, post, category, post type, or archive page.
Custom Sidebars allows you to display custom widget configurations on any page, post, category, post type, or archive page.
★★★★★
★★★★★
Every part of Custom Sidebars integrates seamlessly with the Widgets menu for simplicity and control. No confusing settings pages or added menu items, just simple core integration.
Custom Sidebars Is Fully-Loaded
If you run a design agency, or just want to get rid of the ads, checkout Custom Sidebars Pro:
Get Custom Sidebars Pro for targeted marketing, better widgets for each level of your membership site, or just to clean up bloated content on each page. Download and try it for free!
Contact and Credits
Custom sidebars is maintained and developed by WPMU DEV.
Original development completed by Javier Marquez.
Custom Sidebars uses the great jQuery plugin Tiny Scrollbar by Maarten Baijs.
Contributors
iworks
marquex
WPMUDEV
WPMUDEV-Support1
WPMUDEV-Support2
WPMUDEV-Support4
WPMUDEV-Support6
Reviews
Sorunlu
Bileşen ayarlarını gayet güzel düzenleyebiliyor. Ama aşağıdaki sorunu oluşturuyor. Eğer bu hata kodunu aratırsanız çok sayıda sitede olduğunu görürsünüz. Çözüm bilgisine ise ulaşamadım. public_html/wp-content/plugins/custom-sidebars/inc/class-custom-sidebars-replacer.php on line 69
Very nice and essential plugin
Works amazing! Thanks for the awesome work!
A perfect plugin!
I do post with a sidebar and this add-on lets me do it. It's easy and simple.
Good
Good
Bloatware
Typical WPMU bloatware. Wordpress company should ban this.
Love it!
So easy to use - love it.
A real time (and code) saver
I've always been reluctant in using this plugin, because I've always preferred create specific sidebars by hand, but in a particular project I had to manage too many variations, and so I tried it. Well, this is a never-go-back plugin!
Useful handy tool
Great utility. Very simple to use and really helpful. Well Done. Thanks
Timesaver!
This plugin saved me lots of time! Beautiful sidebars! So easy to use!
Me likey
This plugin adds a degree of sidebar flexibility to Wordpress that I wish were built in. Works very well.
Keywords
custom
custom sidebars
flexible layout
footer
personalize
sidebar
sidebars
widget
widgets
Was this useful?
Would you recommend this plugin summary to your friends?
---