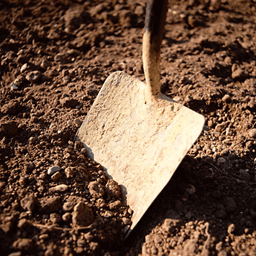 Did you know?
👷🏻

This plugin is actively maintained and contributors are really committed to it!

📥

Wow! 1,527 people download this plugin eveyday!

📢

Reliable plugin.. 14 total updates and 14 in last 12 months. That's great track record.

❤️

Mindblowing! More than 1,083,800 people use plugins from this team.

🏂

64% of 400,000+ users are on the latest version.

👨‍👨‍👧‍👧

One man show!! Only a single contributor for this plugin.

🎂

This plugin is going to celebrate it's 3rd anniversary after 3 months.
Key Numbers
400,000+

Active Installs

5

Avg. Users Rating

452

Total Ratings

1,546,716

Total Downloads

2018-04-18

Added

14

Releases in 12 Months

2019-11-12

Last Update

2.0

Current Version
Description
This plugin disables the new Gutenberg Editor and replaces it with the Classic Editor. You can disable Gutenberg completely, or selectively disable for posts, pages, roles, post types, and theme templates. Plus you can hide the Gutenberg nag, menu item, and more!
The Disable Gutenberg plugin restores the classic (original) WordPress editor and the "Edit Post" screen. So you can continue using plugins and theme functions that extend the Classic Editor. Supports awesome features like Meta Boxes, Quicktags, Custom Fields, and everything else the Classic Editor can do.
Options
Disable Gutenberg completely (all post types)
Disable Gutenberg for any post type
Disable Gutenberg for any user role
NEW: Disable Gutenberg for any theme template
NEW: Disable Gutenberg for any post/page IDs
Disable Gutenberg admin notice (nag)
Option to hide the plugin menu item
NEW: Option to hide the Gutenberg plugin menu item (settings link)
Fully configurable, enable or disable Gutenberg and restore the Classic Editor wherever is necessary.
Automatically replaces Gutenberg with the Classic Editor.
Features
Super simple
Clean, secure code
Built with the WordPress API
Lightweight, fast and flexible
Regularly updated and "future proof"
Works great with other WordPress plugins
Plugin options configurable via settings screen
Focused on flexibility, performance, and security
One-click restore plugin default options
Translation ready
Plus, unlike similar plugins, Disable Gutenberg does NOT add extra Gutenberg options to the WordPress "Writing" settings.
Super light & fast plugin, super easy on server resources!
Why?
Gutenberg is a useful editor but sometimes you want to disable it for specific posts, pages, user roles, post types, or theme templates. Disable Gutenberg enables you to disable Gutenberg and replace it with the Classic Editor wherever you want. For example, lots of WordPress users already enjoy robust page-building functionality via one of the many great plugins like Composer or Elementor. So many options, no need to feel "locked in" to using Gutenberg!
The Disable Gutenberg plugin is targeted at everyone who is not ready for the major changes brought by Gutenberg. Install Disable Gutenberg NOW to be ready for when Gutenberg is finally merged into core and released to the public (likely in WP 5.0). That way, your users and clients will experience the same awesome UX as before ?
GDPR
This plugin does not collect any user data. So it does not do anything to make your site less compliant with GDPR. I have done my best to ensure that this plugin is 100% GDPR compliant, but I'm not a lawyer so can't guarantee anything. To determine if your site is GDPR compliant, please consult an attorney.
If you like this plugin, please give it a 5-star rating to encourage future development.
Support development of this plugin
I develop and maintain this free plugin with love for the WordPress community. To show support, you can make a donation or purchase one of my books:
And/or purchase one of my premium WordPress plugins:
Links, tweets and likes also appreciated. Thanks! ?
Contributors
specialk
Reviews
So glad this exists !!!
It's dynamite. Major time saving.
Perfect
What wordpress is waiting to complete delete gutenberg ?
Useful plugin
Just, why? EDIT: I judged too fast, what this plugin does is explained in the description. I was impulsive in rating it 1 star and it's not fair to the plugin developer, who took the time to answer me. My reason for rating it this way was to tell people it's time to use Gutenberg, and we should not always go against new stuff, they've been well-though. I think Gutenberg is a very good tool (but you are not saying the contrary, and I was missing the point). The plugin does what is says it does. It's used and liked by many. I'll give it 5 star too. Thank you for your answer.
Perfect! I'm Not Ready For Blocks
I was not ready for the switch to blocks and I have had nothing but trouble with the formatting. I have had a Wordpress blog for many years and most changes have made the site easier, but Gutenberg made it harder and more difficult to format. This is the best plugin ever, as it restores functionality to my site. Thank you!
The best!
Just what I was looking for! Thank you!!
The best
Works great, no issues at all.
it's grate
love this plugin gives me the old wordpress i know and love thank you so much
It just works :-)
Hi, It just works, it's handy and light weight. thank you
Все работает!
Спасибо, всё работает отлично, нет ничего лишнего. Весьма радует фраза "Does not "expire" in 2022!". Надеюсь WP не закопает классический редактор!
Thank you!
Thank you thank you thank you thank you thank you thank you thank you thank you thank you thank you thank you thank you thank you thank you thank you thank you thank you thank you thank you thank you thank you thank you thank you thank you thank you!
Keywords
block-editor
classic editor
disable
editor
g7g
gutenberg
post types
Was this useful?
Would you recommend this plugin summary to your friends?
---