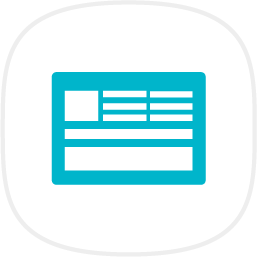 Did you know?
🎖

Excellent plugin. It's one of the Top 100 WordPress plugins here.

❤️

Mindblowing! More than 799,600 people use plugins from this team.

👷🏿

We think this plugin is not actively maintained, as there are no major udpates for over a year.

🏂

38% of 100,000+ users are on the latest version.

📥

Seems like a popular plugin - 825 people download this plugin everyday.

👨‍👨‍👧‍👧

Good sign.. There is a team behind this plugin.

🎂

This plugin celebrated it's 10th anniversary 5 months ago.
Key Numbers
100,000+

Active Installs

4.5

Avg. Users Rating

711

Total Ratings

3,125,140

Total Downloads

2012-04-04

Added

2019-12-06

Last Update

1.13.25

Current Version
Description
Useful Links:
Special Offer for all Premium Plugins
WordPress Form Maker
Demo
Demo Admin
User Guide
Frequently Asked Questions
Form Maker is a power-packed yet user-friendly form builder plugin. With an intuitive drag and drop interface, this plugin is the ultimate solution to help you create responsive WordPress Forms easily and in a timely manner. Add modern and functional questionnaires to your website with a few clicks. Using the plugin you can create forms for pretty much any purpose, from simple contact form to multi-page application, registration survey and questionnaire with conditional fields, captcha protection, multiple choice questions and more. It will take you just a few clicks to create them and a couple of minutes to customize with the available themes, styling and display options. This plugin can be a good addition to any website, so go ahead and give it a try.
Benefits
Better communication between your visitors and you – Contact forms serve as a communication tool between you and your site visitors, and make it easy to get/receive orders, requests, and inquiries. If you offer memberships, courses or trainings on your website, forms are an easy way to order, apply or register online.
Valuable User/Customer Feedback – You are what your user/customer thinks of you! The plugin lets you put together surveys and questionnaires and get feedback from your users/customers.
One plugin, different purposes – Whether you want to have a single form on the contact us page, or multiple, on different pages on your website, that's absolutely doable with this plugin. You can create unlimited number of different forms and display them using one of the available display options. Please note, that free version is limited to 7 form fields.
Save time – Plugin uses an intuitive drag and drop interface, which makes it easy to create contact forms and add/remove form fields.
Add to the overall website design – A well designed contact form can contribute to your website's overall look and feel. Customize its style and have it match with your website design.
Improve accessibility – Plugin provides four different display options, which make your contact forms easily accessible. Whether you want to embed the form into a post or a page, or have it follow the visitors as they scroll up and down, you have the option to do that.
Awesome Support – The team behind this plugin provides timely and effective support to all its users. We keep standards high and response time low.
What's in it
MULTIPLE FORM FIELDS
Plugin comes with a myriad of field options to let you create high performing forms. The fields you can add include: text input, multiple and single choice fields, select box, submit and reset buttons, custom HTML, 3 types of captcha protection and many more. In addition to these fields, the Premium version of the plugin offers file upload, Google Maps, and payment fields with automatic PayPal integration or Stripe integration with an add on.
FOUR FORM DISPLAY OPTIONS
There are four display options in the plugin: Embedded, Pop-Up, Scroll-box, and Top-bar. Each of the display options has its own set of settings you can customize.
DRAG & DROP
The intuitive drag-and-drop interface of the plugin makes it the most user-friendly form plugin for WordPress. Easily re-order the sequence of the fields or move them between columns, sections and pages, organizing your forms in no time.
15 CUSTOMIZABLE THEMES
Plugin comes with 15 fully customizable themes that you can apply to your forms. Under the theme options you can configure pretty much any setting of the theme, personalizing options for header, content, pagination, buttons and more. You can also create your own themes with your personal styling and features.
CUSTOM CSS EDITOR
You can use the custom CSS editor to give additional styling features to the forms.
CUSTOMIZABLE EMAILS
Send customized emails to your users as well as website administrators upon submission for any given form.
MANAGED SUBMISSIONS
View and manage the submissions for each form. See number of entries, number of views, the conversion rate and more.
CONDITIONAL FIELDS
Conditional fields feature of the plugin lets you display/hide specific fields based on the user input. This is a great way to make your forms shorter and avoid receiving irrelevant information.
PRE-BUILD TEMPLATES
The plugin comes with 5 pre-built templates, which you can use as they are or customize to better fit your needs.
ADD-ONs
Form Maker supports 12 premium add-ons to power up your forms even further. Whether you want to integrate them with Mailchimp service, send out conditional emails, or give your visitors an additional payment method like Stripe. Find the full list of add-ons bellow.
SETTINGS/CUSTOMIZATION
*Some customizations described here are available in Premium version. Please refer to feature summary for additional info.
Form Maker plugin provides a full range of options and features you can tailor to your needs. Each of the entries you create will have its own set of options and display settings. Under the options you can choose a theme for each form, adjust email options, choose what happens after the user submits, set conditional logic, and choose one of the available payment options, such as PayPal and Stripe (add-on). Under the display settings you can adjust the options for each form display type.
The available themes are fully configurable, allowing you make the necessary adjustments to the header, content, input box, buttons, choices, pagination, and add custom CSS. You can change the header background color, adjust the parameters for title, description and header image,customize the parameters for buttons, adjust the settings for single and multiple choice questions, and many more. The changes you make to the settings will immediately be displayed in the form preview next to the settings box.
With conditional fields option you can set to hide/show specific fields based on the selections your visitors make. You just choose the field you want to show or hide, then set the conditions based on which the field will appear or will be hidden. The plugin features a user-friendly interface, which makes it easy to create, style and customize the forms.
Unlimited fields in one form
File Upload field
PayPal Integration
Stripe Integration with add on
Google Maps API Integration
Front-End Submissions
Privacy Notices
Form Maker plugin does not collect and store any data of your users on Web-Dorado's end. All data submitted by your website visitors is stored in your website database. With every form submission Form Maker plugin collects users' IP address and WordPress user ID for logged in users. From this perspective, you may be subject to GDPR compliance.
Form Maker forms imply interaction between website visitors and website owner. As such you may publish forms that require input of Private data. You need to get explicit consent from your users to comply with GDPR. Under GDPR your users may request access and/or erasure of their entry data at any time. Here you can find how to export and/or delete submissions.
Contributors
10web
formmakersupport
wdsupport
webdorado
Reviews
Best Forms From Form Maker
Just when you need to have easy installed robust forms for wordpress,'Form Maker' does this efficiently and for free. I have checked out the paid version of this plugin and extensions (some 60 of them) that integrate with other software and it is mind blowing how smart this software handles everything.
Form Maker
Ideal für ein Kontakformular
It is ok for me.
It is ok for me.
Good Plugin But Not Perfect
Nice Contact Form Plugin But The Main Issue Is Not Responsive
A productive and fun plugin to use!
If it's possible to have fun designing forms, then Form Maker is the right choice. Not only will you be able to implement complex form designs, you'll do so with ease and a bit of a smile too.
Awesome
It works great
Impressive
It works, it is intuitive and most of all it is reliable. Tried a few options after Contact Form 7 failing to work, and this is my best choice since then.
Awesome!!!
I'm blown away by how functional this is. Just a pleasure to use and trouble free. Thank you.
form
buen pluging felicitaciones
Just perfect!
And well documented :)
Keywords
admin
builder
captcha
captcha form
contact
contact form
contact form builder
contact form plugin
contact form with auto reply
contact forms
contact us form
contacts form plugin
custom contact form
custom form
custom forms
database
email
email form
feedback
feedback form
feedback forms
form
form builder
form creation
form creator
form maker
form manager
form plugin
form to email
form widget
form with captcha
form with recaptcha
forms
forms creator
forms plugin
input
javascript
jquery
multiple forms
mysql
page
paypal form
pdf
plugin
recaptcha contact form
secure form
send copy
survey
survey form
validation
web form
widget
widget contact form
wordpress contact form
Was this useful?
Would you recommend this plugin summary to your friends?
---