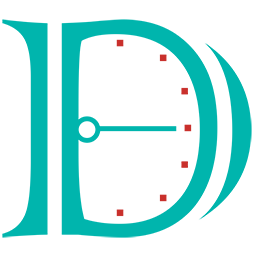 Did you know?
👷🏻

This plugin is actively maintained and contributors are really committed to it!

❤️

Plugins by these developers are fairly popular. That is good news.

📥

Umm.. Very few new users pick this plugin...

🏂

55% of 1,000+ users are on the latest version.

👍🏾

This plugin has not yet gained popularity. May still be useful though.

👨‍👨‍👧‍👧

It takes two to tango! We found two people behind this plugin.

📢

Aweful or Awesome?? 79 total updates and 79 in just last 12 months. That's a lot!

🎂

This plugin is going to celebrate it's 4th anniversary after 4 months.
Key Numbers
1,000+

Active Installs

5

Avg. Users Rating

115

Total Ratings

36,879

Total Downloads

2017-08-09

Added

79

Releases in 12 Months

2019-11-21

Last Update

1.5.11

Current Version
Description
Frontend Dashboard is bundled with the huge list of custom features which can easily customise the User profile, Posts, Login, Register, Custom roles on the custom front page.
Create custom User role
Custom Login, Register and Forgot Password
User roles to manage the Posts in frontend dashboard
Create custom user profiles with variety of form data
Create multiple dashboard menus with user role management
Enable/Disable the post default fields.
Show user role based custom profile page
Restrict the number of posts to show in the custom profile page.
Manage custom Post type and Taxonomies
Customize templates
Frontend Dashboard Plugins List
Videos
For more video : Frontend Dashboard
For more video : Frontend Dashboard
Contributors
buffercode
vinoth06
Reviews
Just love it. It is amazing more than awesome.
Just love it, I was searching plugin same like this. I installed and check lot of plugins.
Great Plugin, great support
I have tried the plugin and I really like it. I love the interface and the functions. Set up is easy thanks to the easy explaining youtube video made by the author. Support is also quick and professional. 5 stars from me
Quick Response
The support team give fast response and solved all issues.
Awesome Plugin & Support
I highly recommend this plugin. The developer provides amazing support and the plugin is awesome.
great plugin, great support
Outstanding!
Best Plugin and best Support Amazing Frontend Dashboard with enchanted features
Thanks
Best Plugin and best Support
Thak you to Vinod sir, For making this plugin and once again thank you for supporting
Great, Lightweight & Fantastic Support
I would recommend this to anyone, not only does it work but the response time on even the slightest glitch is incredible. Thanks so much for this great service.
Great concept & great support
Congratulations for your work. The best free plugin I've found in this category. All the best to you! Also great support! It works like charm... Keep going!
First Class Support
Performs as advertised. Easy dashboard setup and good support. I highly recommend this plugin if you need a user profile system.
Keywords
custom login
custom register
custom roles
dashboard
frontend-dashboard
Was this useful?
Would you recommend this plugin summary to your friends?
---