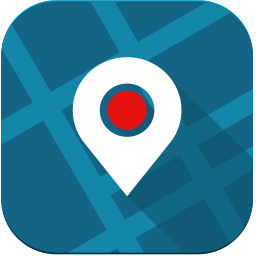 Did you know?
🎖

Excellent plugin. It's one of the Top 100 WordPress plugins here.

❤️

Mindblowing! More than 1,878,000 people use plugins from this team.

👷🏿

We think this plugin is not actively maintained, as there are no major udpates for over a year.

🏂

62% of 90,000+ users are on the latest version.

📥

Seems like a popular plugin - 545 people download this plugin everyday.

👨‍👨‍👧‍👧

Good sign.. There is a team behind this plugin.

🎂

This plugin is going to celebrate it's 10th anniversary after 1 month.
Key Numbers
90,000+

Active Installs

4.7

Avg. Users Rating

492

Total Ratings

1,970,975

Total Downloads

2012-08-06

Added

2019-08-03

Last Update

4.17

Current Version
Description
Tired of buggy & slow Google Maps plugins that take hours to setup? With Google Maps Widget you'll have a perfect map with a thumbnail & lightbox in minutes! No nonsense Google maps – we know you're in a hurry! Join 100,000+ happy Google maps users.
Check out some examples on the Google Maps Widget site or give us a shout on Twitter @WebFactoryLtd.
General Google Maps Widget options
Thumbnail Google map options
Google Maps Widget thumbnail uses the Google Maps Static Maps API. It loads the entire google map in only one request compared to 20+ requests it takes other Google maps plugins to load them. This ensures your site loads as fast as possible!
Custom google map size – map width & map height
Choose any google map type you prefer – road map, satellite map, terrain map & hybrid map
Plenty of google map color schemes – default, bright, gowalla, gray, midnight, refreshed, ultra light, mapbox + 11 extra & any custom google map style in PRO
zoom level
pin type
pin color
pin size
pin label
custom map pin icon – any image can be used
1500+ map pins library in PRO
link type – lightbox map, custom URL, replace thumbnail map with interactive google map (PRO), immediately show interactive google map (PRO) or disable link
image format
google map language
hide widget title
text above google map
text below google map
Interactive Google map options
Interactive google maps loads in a lightbox or as an in-place replacement for the thumbnail Google map if your using Google Maps Widget PRO. It has all the standard interactive google map features users are accustomed too.
lightbox size – map width & map height (auto-adjusted on smaller screens) or fullscreen map in PRO
map mode – place + in PRO: directions, search, view & google street view
map type – road & satellite
map color scheme – 15 map styles & any custom google map style in PRO
pins clustering – PRO feature
map zoom level
lightbox skin – light, dark + 20 extra in PRO
lightbox features – close on overlay click, close on esc key, close button & show map title
map language
header text
footer text
Shortcode
by using the [gmw id="#"] shortcode you can display the google map in any page, post, or custom post type (PRO feature)
Multiple Pins
full clustering and filtering support for pins on Google maps – demos available on site
you can add unlimited pins with custom markers and descriptions to thumbnail and interactive Google maps (PRO feature)
every map pin has the following options: show on the map thumbnail and/or interactive map, set custom map pin image, set on-click behavior: open custom description bubble, open URL in new/same tab or do nothing
Showcase & What others say about Google Maps Widget
Google Maps Widget Translators (thank you!)
English – original ?
Swedish – Sofia Asklund
Spanish – Jesus Garica
Croatian – Gordan from Web factory Ltd
German – Karimba
French – Karimba
Chinese simplified – Wyeoh
Chinese traditional – Wyeoh
Dutch – Arno
Ukrainian – Victor Shutovskiy
Serbian – Ogi Djuraskovic from FirstSiteGuide
Russian – Ivanka
License info
Contributors
googlemapswidget
securityninja
underconstructionpage
WebFactory
wpreset
Reviews
poco util
no permite señalar una ubicacion en el mapa a menos que pagues
Easy to use Google Map Plugin
So easy to setup. Just what I need.
Nice
Hehe
Can't get it to work.
It's a Google problem rather than the plugin. I'm sure if I could get the Google part to work then the plugin would be OK.
Doesnt work
The page just keeps reloading when i put the widget in
Great Plugin
great job.
Simple & Works Great
Simple & Works Great
SO FAR SO GOOD
my map is not sticking out when i restart my WAMP. but its an easy to use plugin
nice
good
Simple to use and it works
The instructions are straight forward and it works well.
Keywords
address
directions
gmaps
google map
google maps
google maps directions
google maps shortcode
google maps widget
map
map markers
map shortcode
map widget
maps
shortcode
streetview
widget
Was this useful?
Would you recommend this plugin summary to your friends?
---