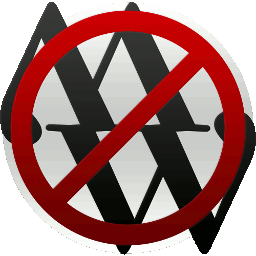 Did you know?
🎖

Shout, shout.. This plugin ranks in the Top 50 plugins.

❤️

Mindblowing! More than 202,730 people use plugins from this team.

👷🏿

We think this plugin is not actively maintained, as there are no major udpates for over a year.

🏂

71% of 200,000+ users are on the latest version.

📥

Seems like a popular plugin - 824 people download this plugin everyday.

👨‍👨‍👧‍👧

It takes two to tango! We found two people behind this plugin.

🎂

This plugin celebrated it's 10th anniversary 5 months ago.
Key Numbers
200,000+

Active Installs

4.9

Avg. Users Rating

620

Total Ratings

3,125,247

Total Downloads

2012-03-27

Added

2019-11-15

Last Update

4.19.44

Current Version
Description
Features:
Run a Complete Scan to automatically remove known security threats and backdoor scripts.
Firewall block SoakSoak and other malware from exploiting Revolution Slider and other plugins from known vulnerabilites.
Upgrade vulnerable versions of timthumb scripts.
Download Definition Updates to protect against new threats.
Premium Features:
Patch your wp-login and XMLRPC to block Brute-Force and DDoS attacks.
Check the integrity of your WordPress Core files.
Automatically download new Definition Updates when running a Complete Scan.
Updated August 7th
Register this plugin at GOTMLS.NET and get access to new definitions of "Known Threats" and added features like Automatic Removal, plus patches for specific security vulnerabilities like old versions of timthumb. Updated definition files can be downloaded automatically within the admin once your Key is registered. Otherwise, this plugin just scans for "Potential Threats" and leaves it up to you to identify and remove the malicious ones.
NOTICE: This plugin make call to GOTMLS.NET to check for updates not unlike what WordPress does when checking your plugins and themes for new versions. Staying up-to-date is an essential part of any security plugin and this plugin can let you know when there are new plugin and definition update available. If you're allergic to "phone home" scripts then don't use this plugin (or WordPress at all for that matter).
Special thanks to:
Clarus Dignus for design suggestions and graphic design work on the banner image.
Jelena Kovacevic and Andrew Kurtis of webhostinghub.com for providing the Spanish translation.
Marcelo Guernieri for the Brazilian Portuguese translation.
Umut Can Alparslan for the Turkish translation.
Contributors
gotmls
scheeeli
Reviews
You Must Have This Plugin!
My website was hacked via outdated adminer.php. Login credentials stolen, two users had logged in. I could not login, my site was a redirect. Host server backup got the site restarted. This plugin identified infected files and malware script at 604 posts. I increased security (Wordfence Premium plus Anti-Malware) and changed all passwords after this plugin quarantined 7,405 files. Login hacks stopped, malware script removed, problem solved for this round. Anti-Malware is worth every dime of the $29 donation!
Malware Attack on Hostgator-Fixed all my WP sites for $29.00
This has made a really miserable and time-consuming fix (manually hunting down malware of WP sites infected on GatorHost) bearable into the far future. Couldn't afford the $300.00/site price of Sitelock so was manually hunting it down, loading "Duplicate" .zips on my local for Windows Defender to scan...saw a dark, bleak, unsustainable future of lots of work. Then ALONG COMES GOTMLS !!! This is almost OK (compared to the days when malware was rare on websites or at least never affected me). I've done 4 websites and GOTMLS gets everything that not supposed to be there! Great, wonderful and affordable! Thank-you!
Amazing !!
Really great malware removal tool !!! use it ! donate ! enjoy :)
Very efficient !
I highly recommend this plugin !
I love you!
You seriously saved my butt. This plugin is incredible and VERY clever. I will be donating very soon. Thank you x 1million.
Gotmls don't catch malware that Google shows
My disappoint with Google made me give a bad rate for the plugin but Eli (The plugin developer) was a big partner and helped me in all ways it's possible.
Amazing!
Did the job on my one site pretty well of removing the malware! Now have malware on another site, hopefully it'll work there too :)
+5 Star
It is really works great. Awesome !!! Thanks... +5 Star
I can't say thank you enough!
Dude! Your plugin was a life saver! Whew! I was freaking out when my iThemes scan showed malware present on my WP site! I had never had a positive hit before. When I researched the web and forums, the most popular and positive reviewed tool, was yours. Free no less?!?!? So I installed it and let it run while I slept. Needless to say, I "Donated" $29 (easily worth $99 IMO), updated the definitions and re-ran the scan. Not only did it clean my site but the tool made sure it didn't break my site either. Well Done Mr. Eli! WELL DONE! You will always have my utmost respect! And, Keep Up The Great Work! William Lewis
Great plugin
Very handy tool, always great and runs in the background. Its like Malwarebytes or combfix for your website, loads of info, quarantine and lots of handy features.
Keywords
anti-malware
antimalware
automatic
block
brute force
exploit
firewall
hacked
infection
malicious
malware
patch
remove
repair
revolution slider
revslider
scanner
security
threat
timthumb
virus
wp-login
Was this useful?
Would you recommend this plugin summary to your friends?
---