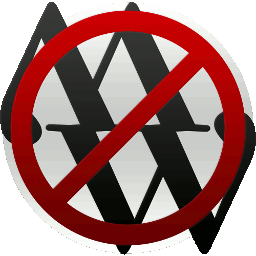 Did you know?
👷🏻

This plugin is actively maintained and contributors are really committed to it!

🏂

Super good!! 81.56% users from more than 200,000 active installs are on the latest version!

🎖

Shout, shout.. This plugin ranks in the Top 50 plugins.

❤️

Mindblowing! More than 203,590 people use plugins from this team.

📥

Seems like a popular plugin - 930 people download this plugin everyday.

👨‍👨‍👧‍👧

It takes two to tango! We found two people behind this plugin.

📢

Aweful or Awesome?? 40 total updates and 40 in just last 12 months. That's a lot!

🎂

This plugin celebrated it's 7th anniversary 4 months ago.
Key Numbers
200,000+

Active Installs

4.9

Avg. Users Rating

554

Total Ratings

2,298,455

Total Downloads

2012-03-27

Added

40

Releases in 12 Months

2018-08-07

Last Update

4.17.69

Current Version
Description
Features:
Run a Complete Scan to automatically remove known security threats and backdoor scripts.
Firewall block SoakSoak and other malware from exploiting Revolution Slider and other plugins from known vulnerabilites.
Upgrade vulnerable versions of timthumb scripts.
Download Definition Updates to protect against new threats.
Premium Features:
Patch your wp-login and XMLRPC to block Brute-Force and DDoS attacks.
Check the integrity of your WordPress Core files.
Automatically download new Definition Updates when running a Complete Scan.
Updated August 7th
Register this plugin at GOTMLS.NET and get access to new definitions of "Known Threats" and added features like Automatic Removal, plus patches for specific security vulnerabilities like old versions of timthumb. Updated definition files can be downloaded automatically within the admin once your Key is registered. Otherwise, this plugin just scans for "Potential Threats" and leaves it up to you to identify and remove the malicious ones.
NOTICE: This plugin make call to GOTMLS.NET to check for updates not unlike what WordPress does when checking your plugins and themes for new versions. Staying up-to-date is an essential part of any security plugin and this plugin can let you know when there are new plugin and definition update available. If you're allergic to "phone home" scripts then don't use this plugin (or WordPress at all for that matter).
Special thanks to:
Clarus Dignus for design suggestions and graphic design work on the banner image.
Jelena Kovacevic and Andrew Kurtis of webhostinghub.com for providing the Spanish translation.
Marcelo Guernieri for the Brazilian Portuguese translation.
Umut Can Alparslan for the Turkish translation.
Contributors
gotmls
scheeeli
Reviews
Best Ever
Excellent Plugin! Does....Checks...Confirms....WITH CAUTION. Extremely Reliable No one Like it!!! Simply PERFECT
Çok iyi ve kullanışlı
gerçekten iyi bu plugin. kolay ve hızlı tavsiye ederim..
Beats the rest out there, but is not perfect
I encountered a site redirect malware, and in trying to solve the problem, I tried a whole slew of other plugins along with this one: - WordFence - MalCare - CleanTalk - Sucuri - Maybe something else that I don't remember. Each of them had their own issues. Either not being able to find anything, having about 400 false positives, or not working in a WP multi-site environment at all. GOTMLS was the only one that actually cleaned the site without all the false positives and also seemingly without messing anything up. I have to also commend the author, Eli, for being very prompt with getting back to me and for working with me and updating the definitions. However, even this plugin, while clearly being the best compared to the others, was also not perfect. It may have removed the source of the infection (cannot confirm this 100% yet), but it didn't remove the offending javascript which continued to cause the redirect. For this, I had to go in with SearchRegex and do a search and replace. In case you are in the same situation and also run a multi-site environment, please note that the search/replace needs to be done on each site within the multi-site separately. I found and deleted about 30 instances of the offending script within each site. There may also be some location issues as the plugin supposedly searches within public_HTML, but in some cases, the offending files may be a level up. Yet all in all, as mentioned, I think it's still the best out there for the job.
Detected Malware
I got an email from my host about Malware on my site. I ran this plugin and it found and fixed the malware indicated.
working for me. thanks
this is working for me currently. just removed two stubborn threats. thanks
Suuper plugin! many thanks
better than other scannner! many many thanks!
Great plugin
Highly recommended. Works great.
did not work, asked for reimbursement
One of my websites was infected, but this pluging was unable to find the malicious files, while other free plugin as sucuri and wordfence did. I asked for reimbursement.
Excellent
Will surely make a donation.
Amazing Plugin and Huge Stress Release
Thank you for developing this plugin and yes, I am about to donate.
Keywords
anti-malware
antimalware
automatic
block
brute force
exploit
firewall
hacked
infection
malicious
malware
patch
remove
repair
revolution slider
revslider
scanner
security
threat
timthumb
virus
wp-login
Was this useful?
Would you recommend this plugin summary to your friends?
---