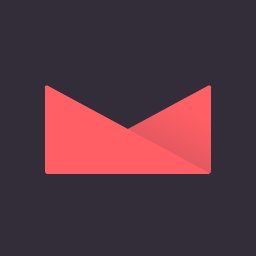 Did you know?
📥

Wow! 2,073 people download this plugin eveyday!

🎖

Shout, shout.. This plugin ranks in the Top 50 plugins.

❤️

Mindblowing! More than 644,880 people use plugins from this team.

👷🏿

We think this plugin is not actively maintained, as there are no major udpates for over a year.

🏂

88% of 300,000+ users are on the latest version.

👨‍👨‍👧‍👧

Good sign.. There is a team behind this plugin.

🎂

This plugin celebrated it's 13th anniversary 3 months ago.
Key Numbers
300,000+

Active Installs

4.6

Avg. Users Rating

849

Total Ratings

10,016,756

Total Downloads

2009-05-23

Added

2019-12-04

Last Update

6.4.0

Current Version
Description
Newsletter is a real newsletter system for your WordPress blog: perfect for list building, you can easily create,
send and track e-mails, headache-free. It just works out of box!
Main Features
Unlimited subscribers with statistics
Unlimited newsletter with tracking
Subscription spam check with domain/ip black lists, Akismet, captcha
Delivery speed fine control (from 12 emails per hour to as much as your blog can manage)
Multi-list targeting with list combinations like all in, at least one, not in and so on
Drag and drop composer with responsive email layout
Customizable subscription widget, page or custom form
WordPress User Registration seamless integration
Single And Double Opt-In plus privacy checkbox for EU laws compliance
Subscribers lists to fine-target your campaigns
PHP API and REST API for coders and integrations
SMTP-Ready
Customizable Themes
All messages are fully translatable from administration panels (no .po/.mo file to edit)
Status panel to check your blog mailing capability and configuration
Compatible with every SMTP plugin: Postman, WP Mail SMTP, Easy WP SMTP, Easy SMTP Mail, WP Mail Bank, …
Subscribers import from file
Newsletter with Html and Text message versions
GDPR
The Newsletter Plugin provides all the technical tools needed to achieve GDPR compliancy and
we're continuously working to improve them and to give support even for specific
use cases.
The plugin does not collect users' own subscribers data, nor it has any access to those data:
hence, we are not a data processor, so a data processing agreement is not needed.
Anyway if you configure the plugin to use external services (usually an external mail
delivery service) you should check with that service if some sort of agreement is required.
Integration with WordPress registration
Newsletter subscription check box on standard WordPress registration form
Auto confirmation on first login
Imports already registered users
Free Extensions
Find and install them from the Extensions panel in your blog.
Professional Extensions
Need more power? Feel something's missing? The Newsletter Plugin features can be easily extended through
our premium, professional Extensions! Let us introduce just two of them : )
Support
We provide support for our plugin on WordPress.org forums and through our official forum.
Premium Users with an active license have access to one-to-one support via our ticketing system.
Follow Us
Our Official Website – https://www.thenewsletterplugin.com/
Our Facebook Page – https://www.facebook.com/thenewsletterplugin
Our Twitter Account – https://twitter.com/newsletterwp
Contributors
michael-travan
satollo
webagile
Reviews
Great feature rich plugin, but with a major flaw
I'd have given it 5 as it's really a great plugin with many good features and all for free! Serves my new built site well. I was able to import all my users from an old non-WP site and had them automatically subscribed to my elementary mailing-list. So far so good, and really good, easy to use and understand, but then I noticed something. One user decided to change her email through the profile page, but then she wasn't able to login. The reason was that she thought she had changed her account email, and when I checked thing in the backend I found the inconsistency with here new email in the subscription list, with her old email still in the wp_user table. I think made another test from one of my test accounts, and changed email in the wp_user table, and yes sorry to say, it never changed in the subscription table. I see this as a flaw, and the typical reason why you do database normalization when you build a database application, as storing the same value twice on different location is an invitation to trouble. I don't know if there is a special reason, WP limitation etc. behind this or if the dev even see this as a feature, but to me it's definitely a flaw. I would be happy to come back and add the last star to my review if/when this is amended, or at least that you have the option to set this behaviour take place when a user change their email, either in the newsletter profile or the user profile. I may add though, that I can see a case for a user to choose a different account and newsletter email, so maybe an option in the subscription profile like a checkbox "Change account email as well". However, if the email change takes place in the main WP user profile, then the most likely reason is that he/she intend to retire the email, so the email should change there as well. I think the main point here from a user perspective is that the average Joe Sixpack and Betty Blue user has no clue that the email is stored at 2 different locations.
Top Preis-Leistungs-Verhältnis
- wir finden das PlugIn sehr gut (Preise-Leistungs-Verhältniss) Top
Ottimo
Ho fatto qualche test e mandato una prima newsletter a un indirizzario di 5000 persone (spostato da altro sistema). Ad oggi sono molto soddisfatta. E' semplice da usare e molto configurabile. Se posso suggerire una modifica: l'editor wysiwyg non è molto comodo - sarebbe bello fosse come l'editor dei post di wordpress, senza dover ogni volta cambiare font eccetera - e sarebbe comodo poter trasformare una bozza di newsletter creata con l'editor a blocchi (il drag&drop) in un custom template da riutilizzare.
Great simple newsletter.
Have held off reviewing till I've gotten to know it a little better, and might even five star it as I get to know EVEN better - but it's a good looking, relatively simple and straightforward plug-in that creates good looking, relatively simple newsletters!
Excelente plugin, lo que anduve buscando
Me ha gustado mucho lo que me ha dado este plugin, con muy poco esfuerzo he podido enviar mensaje a mis suscriptores con excelentes plantillas personalizadas.
Great plugin and great support
This is a really flexible plug-in with a good range of Pro enhancements that make it even better. The support is excellent and they really work to get to the bottom of things and fix them.
A very good plugin
I have been using Newsletter since its begining. And I am proud of it. Because I have seen it is growing better and better. Step by step.
IT IS ONLY SPAM
Hi, IT IS ONLY SPAM (It doesn't look good) All my emails go to the spam folder Even when I enable Double Opt In for Newsletter, the confirmation email goes to the Spam folder
Very good plugin !
Really well designed, and good quality ... I said that I tested both the free and paid versions, and i'am not disappointed. There are a lot of features available, certainly some small details could be improved, maybe like the "bulk treatment" (being able to easily apply a type of action to a wide range of mails), but overall everything is already very functional. The support is also fast and of quality, already there is an important documentation which makes it possible to fend for itself on many things; then if you have a question on the forum or you put a ticket, we are helped quickly and conscientiously by Stephano... For testing other newsletter plugins, I stay on this one and can only recommend it for every one...
Very good plugin, but WSIWYG editor need to be improved.
I really love this plugin, especially with Amazon SES integration. But WSIWYG editor is pretty decent. If you improve the editor with much more flexible and easy to use features, then this plugin will be the best in the industry ;) Best regards....
Keywords
direct mailing
email
email marketing
list build
mass mail
newsletter
newsletter subscribers
subscription
welcome email
Was this useful?
Would you recommend this plugin summary to your friends?
---