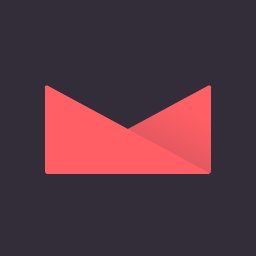 Did you know?
👷🏻

This plugin is actively maintained and contributors are really committed to it!

📥

Wow! 1,988 people download this plugin eveyday!

🎖

Shout, shout.. This plugin ranks in the Top 50 plugins.

❤️

Mindblowing! More than 476,040 people use plugins from this team.

🏂

87% of 300,000+ users are on the latest version.

👨‍👨‍👧‍👧

Good sign.. There is a team behind this plugin.

📢

Aweful or Awesome?? 154 total updates and 154 in just last 12 months. That's a lot!

🎂

This plugin celebrated it's 10th anniversary 6 months ago.
Key Numbers
300,000+

Active Installs

4.6

Avg. Users Rating

792

Total Ratings

6,985,340

Total Downloads

2009-05-23

Added

154

Releases in 12 Months

2018-10-10

Last Update

5.7.1

Current Version
Description
Newsletter is a real newsletter system for your WordPress blog: perfect for list building, you can easily create,
send and track e-mails, headache-free. It just works out of box!
Main Features
Unlimited subscribers with statistics
Unlimited newsletter with tracking
Subscription spam check with domain/ip black lists, Akismet, captcha
Delivery speed fine control (from 12 emails per hour to as much as your blog can manage)
Multi-list targeting with list combinations like all in, at least one, not in and so on
Drag and drop composer with responsive email layout
Customizable subscription widget, page or custom form
WordPress User Registration seamless integration
Single And Double Opt-In plus privacy checkbox for EU laws compliance
Subscribers lists to fine-target your campaigns
PHP API and REST API for coders and integrations
SMTP-Ready
Customizable Themes
All messages are fully translatable from administration panels (no .po/.mo file to edit)
Status panel to check your blog mailing capability and configuration
Compatible with every SMTP plugin: Postman, WP Mail SMTP, Easy WP SMTP, Easy SMTP Mail, WP Mail Bank, …
Subscribers import from file
Newsletter with Html and Text message versions
GDPR
The Newsletter Plugin provides all the technical tools needed to achieve GDPR compliancy and
we're continuously working to improve them and to give support even for specific
use cases.
The plugin does not collect users' own subscribers data, nor it has any access to those data:
hence, we are not a data processor, so a data processing agreement is not needed.
Anyway if you configure the plugin to use external services (usually an external mail
delivery service) you should check with that service if some sort of agreement is required.
Integration with WordPress registration
Newsletter subscription check box on standard WordPress registration form
Auto confirmation on first login
Imports already registered users
Free Extensions
Find and install them from the Extensions panel in your blog.
Professional Extensions
Need more power? Feel something's missing? The Newsletter Plugin features can be easily extended through
our premium, professional Extensions! Let us introduce just two of them : )
Support
We provide support for our plugin on WordPress.org forums and through our official forum.
Premium Users with an active license have access to one-to-one support via our ticketing system.
Follow Us
Our Official Website – https://www.thenewsletterplugin.com/
Our Facebook Page – https://www.facebook.com/thenewsletterplugin
Our Twitter Account – https://twitter.com/newsletterwp
Contributors
michael-travan
satollo
webagile
Reviews
Very Nice
This plugin is great to create and manage Newsletters.
Really bad support
Bought the full package a few weeks ago. Made 3 support requests, and none has been resolved yet. All the answers I received have been slow (between 2 and 5 days), inaccurate, and don't solve the problem. May edit this review if it's improving...
Great Newsletter plugin
I've been trying a few different Newsletter plugins and services but none have allowed me this much control with my lists and subscribers. Take control of your subscribers, use this plugin.
Buyer Beware
Bought the extensions before fully testing (my bad) but thought based upon high ratings that "I would be ok with support as a paying customer" (my mistake). After a half dozen emails, and no replies to my follow-up emails, I have decided to give up. My request for a refund has also gone unanswered. Hate to eave reviews like this, but also wanted to warn others who maybe considering the add-ons without making sure the plugin at least sends test email.
Much needed pleasant surprise
WAY BEYOND ANY OF MY EXPECTATIONS
Perfect!!!
Perfect!!!
Expectations Exceeded!
Our Germany-based organization desperately needed a new Newsletter distribution system to get off of MailChimp and become GDPR compliant. The Newsletter Plugin worked out perfectly for us. And having the mailing list and newsletter functions integrated into our WP site, and the data stored on our own internal DB, made it all easier for our admins compared to non-WP solutions.
Excellent plugin
It's a very simple to setup plugin, at least for the vast majority of wordpress sites. For those who want to use it with an Exchange server through SMTP, you'll have to contact your Exchange server admin. Exchange servers somehow don't like SMTP connections from Wordpress sites (I tried it with different Wordpress SMTP solutions and different Exchange servers I have access to. They all end up with the same problem without changing some permissions on the Exchange server). Anyhow, it is working brilliantly now through the SMTP of our exchange server. Importing subscribers from our old system was easy enough. And you can limit the amount of data it asks and stores of your subscribers, making it perfect to adjust for privacy laws like the GDPR. Oh, and the review under this one, which claims there is no visible save button when creating newsletters. That person must have some weird bug going on, possibly a backend cosmetic change that hides it or something. Because I even see two different save buttons: Save and Save & preview. Thanks newsletter plugin, mainly because of your excellent plugin, we've upgraded to premium as well!
I do not recommend
I do not recommend. No save button clearly vissible while creating newsletter. No statistics - you need to get paid version to see them.
BEST WORDPRESS NEWSLETTER PLUGIN !
BEST WORDPRESS NEWSLETTER PLUGIN ! Easy to use, kind developer who always tries to help, many options, no problem at all. If you use anything else it means that you are slow to understand :-)
Keywords
direct mailing
email
email marketing
list build
mass mail
newsletter
subscription
Was this useful?
Would you recommend this plugin summary to your friends?
---