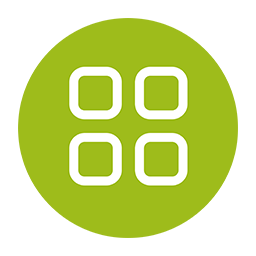 Did you know?
📥

Wow! 5,103 people download this plugin eveyday!

🎖

Shout, shout.. This plugin ranks in the Top 50 plugins.

❤️

Mindblowing! More than 900,000 people use plugins from this team.

👷🏿

We think this plugin is not actively maintained, as there are no major udpates for over a year.

🏂

56% of 900,000+ users are on the latest version.

👨‍👨‍👧‍👧

It takes two to tango! We found two people behind this plugin.

🎂

This plugin celebrated it's 15th anniversary 2 months ago.
Key Numbers
900,000+

Active Installs

4.3

Avg. Users Rating

3,338

Total Ratings

28,327,563

Total Downloads

2007-04-23

Added

2019-12-02

Last Update

3.2.23

Current Version
Description
WordPress Gallery Plugin
NextGEN Gallery has been the industry's standard WordPress gallery plugin since 2007 and continues to receive over 1.5 million new downloads per year. It's easy for simple photo galleries, but powerful enough for the most demanding photographers, visual artists, and imaging professionals.
On the back end, NextGEN offers a complete WordPress gallery management system with the ability to batch upload photos, import meta data, add/delete/rearrange/sort photos, edit thumbnails, group galleries into albums, and more.
On the front end, the free version of NextGEN provides two main gallery styles (slideshows and thumbnail galleries) and two album styles (compact and extended), all of which come with a wide array of options for controlling size, style, timing, transitions, controls, lightbox effects, and more. Learn more about NextGEN WordPress Gallery Plugin features.
NEXTGEN GALLERY DEMOS
*Basic Thumbnail Gallery
*Basic Slideshow Gallery
*Basic Compact Album
*Basic List Album
INTRODUCING NEXTGEN GALLERY PRO. NextGEN Plus and NextGEN Pro are premium WordPress gallery plugin extensions for NextGEN Gallery that add new photo gallery displays, lightboxes, ecommerce, proofing, and pro support. Learn more about NextGEN Plus and NextGEN Pro photo plugin features.
NEXTGEN PRO DEMOS
*Pro Mosaic Gallery
*Pro Masonry Gallery
*Pro Filmstrip Gallery
*Pro Film Gallery
*Pro Slideshow Gallery
*Pro Thumbnail Gallery
*Pro Blog Style Gallery
*Pro Grid Albums
*Pro List Album
*Pro Lightbox Demo
*Pro Proofing Demo
*Pro Ecommerce Demo
About Imagely
NextGEN Gallery is maintained by Imagely. We're the WordPress photography experts. In addition to NextGEN Gallery, NextGEN Plus, and NextGEN Pro, we also make WordPress themes for photographers, provide turnkey websites for photographers, and run the WordPress Photography Podcast.
Learn more or connect with us:
*Imagely Website
*Genesis WordPress Themes for Photographers
*Managed WordPress Hosting for Photographers
*The WordPress Photography Podcast
*NextGEN Gallery Documentation
*Imagely on Twitter
*Imagely on Facebook
*Imagely on Instagram
Credits
Copyright:
Imagely 2016-2018
Photocrati Media 2012-2016
Alex Rabe 2007-2011
This program is free software. You can redistribute it and/or modify it under the terms of the GNU General Public License as published by the Free Software Foundation; either version 2 of the License, or (at your option) any later version.
This program is distributed in the hope that it will be useful, but WITHOUT ANY WARRANTY; without even the implied warranty of MERCHANTABILITY or FITNESS FOR A PARTICULAR PURPOSE. See the GNU General Public License for more details.
You should have received a copy of the GNU General Public License along with this program; if not, write to the Free Software Foundation, Inc., 51 Franklin St, Fifth Floor, Boston, MA 02110-1301 USA
Shortcode
NextGEN Gallery offers an easy-to-use Insert Gallery Window, which means you never need to work with shortcodes again when inserting and manageing galleries – if you would prefer not too.
If you do want to work with shortcodes, there is a powerful shortcode system as you'd expect of a popular WordPress gallery plugin. Learn About NextGEN Gallery Shortcodes.
For more information, feel free to visit the official website for the NextGEN Gallery WordPress Gallery Plugin.
Contributors
imagely
photocrati
Reviews
Great Plugin
Great Plugin, thank you!
Works great!
Lots of features, easy to use.
Sau guat
I muas schon song des is a super plugin. i mogs seit es kenn und es werd a immer besser. Guat som machts weita a so!
Great plugin!
Very easy to use and looks very nice
Excellent work!
Excellent plugin!
Perfekt
Perfekt
excellent plugin
I've found it to be extremely useful! I appreciate the great work by the developers of this tool.
good
thanks
Very useful
Easy to use.
Top tool!
I have very good experiences for years;-!
Keywords
album
albums
best gallery plugin
fancybox
free photo gallery
galleries
gallery
image
image album
image captions imagebrowser
image gallery
images
lightbox
media
media gallery
nextcellent
nextgen
nextgen gallery
photo
photo albums
photo gallery
photographer
photography
photos
picture
Picture Gallery
pictures
responsive
responsive galleries
responsive gallery
singlepic
slideshow
slideshow galleries
slideshow gallery
slideshows
thumbnail galleries
thumbnail gallery
thumbnails
watermarking
watermarks
wordpress gallery plugin
wordpress photo gallery plugin
wordpress responsive gallery
wp gallery
wp gallery plugins
Was this useful?
Would you recommend this plugin summary to your friends?
---