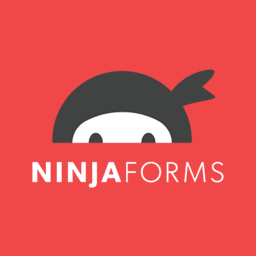 Did you know?
👷🏻

This plugin is actively maintained and contributors are really committed to it!

📥

Wow! 5,404 people download this plugin eveyday!

🎖

Shout, shout.. This plugin ranks in the Top 50 plugins.

❤️

Mindblowing! More than 2,131,440 people use plugins from this team.

🏂

57% of 1,000,000+ users are on the latest version.

👨‍👨‍👧‍👧

Good sign.. There is a team behind this plugin.

📢

Aweful or Awesome?? 29 total updates and 29 in just last 12 months. That's a lot!

🎂

This plugin is going to celebrate it's 8th anniversary after 1 month.
Key Numbers
1,000,000+

Active Installs

4.4

Avg. Users Rating

930

Total Ratings

13,897,197

Total Downloads

2011-12-21

Added

29

Releases in 12 Months

2018-10-17

Last Update

3.3.17

Current Version
Description
Ninja Forms is the ultimate FREE form creation tool for WordPress. Build forms within minutes using a simple yet powerful drag-and-drop form creator. For beginners, quickly and easily design complex forms with absolutely no code. For developers, utilize built-in hooks, filters, and even custom field templates to do whatever you need at any step in the form building or submission using Ninja Forms as a framework.
Features of Ninja Forms include, but are not limited to:
A gorgeous and intuitive user interface.
NO LIMITATIONS on the number of forms, fields, emails, actions, or submissions.
Dedicated, easy to use fields for emails, dates (w/ datepicker), phone numbers, addresses and more
Modify your own field then save them as favorites to re-use later (even in other forms!)
Force required fields and correct data formatting with custom input masks
Give your users a success message or redirect them elsewhere after they complete a form.
Manage, Edit, and Export form user submissions.
Export and Import forms and favorite fields.
Email form data to administrators and/or users every time a form is processed.
Customize emails and add raw HTML(for photos, videos, and more) with the powerful Summernote HTML editor.
Several anti-spam options including Google reCaptcha, question/response fields, and honeypot fields
Form submission via AJAX, allowing a seamless user experience without page refreshes
Please note that if you are using a version of PHP lower than 5.3, you may experience some problems using AJAX Submissions. These can be minimized by using simple success/error messages without any quotes or special characters.
More information at ninjaforms.com
Ninja Forms also has a complete library of add-ons to take your forms to new heights:
Increase form conversions
Breaking forms into smaller parts or allowing users to save and return make longer forms less intimidating. Conditional Logic will allow you to show field only to users who need them and send emails or process actions only under specific conditions.
Beautiful forms convert better than crowded unorganized forms. While Ninja Forms looks great on any well styled theme and is easy to style further if your are comforatble with CSS, Layout and Styles makes it easy to create columns for your forms as well as style specific elements.
Build your mailing list
Use the mailing list tool of your choice. MailChimp, Constant Contact, Campaign Monitor, Emma, Aweber, MailPoet, iContact, GetResponse, CleverReach, Sendy, and Mad Mimi are all supported for your list building needs.
Collect payments
Ninja Forms gives you the ability to collect payments through PayPal Express, Stripe, or Elavon. More payment gateways coming.
All the best customer relationship management integrations
When someone fills out your form the most natural thing to do is send their data directly to your favorite CRM. Ninja Forms makes this easy with plenty of CRM integrations such as SalesForce, Batchbook, Zoho, Insightly, Capsule, etc.
Send data to all your favorite productivity tools with the click of a submit button
We love and use tools like Slack, Trello, and Zapier. These tools help our very own team build Ninja Forms so it makes sense that we would share them with you.
Even if your team needs a support form where your customers can ask for help, Ninja Forms integrates with Help Scout to make this a delightful experience.
Even more add-ons available right now
With over 40 add-ons available and new ones being added regularly, it's likely we have everything you'll ever need. Check them all out here.
Become a Ninja Forms Member
Want access to everything we offer, or perhaps just our form building toolkit "Builder PRO"?
Find our more about our Ninja Forms Memberships here.
For Developers
The Ninja Forms framework is on GitLab! If you're a developer and want to help make Ninja Forms better, check it out. It's also a great resource for developers who are interested in creating add-ons for our online store.
If you're a developer and would like to talk about creating some premium extensions for Ninja Forms, send us an email: info@wpninjas.com.
Use
For help and video tutorials, please visit our website: Ninja Forms Documentation
Contributors
aman086
BFTrick
daveshine
helgatheviking
jameslaws
jmcelhaney
kbjohnson90
klhall1987
krmoorhouse
kstover
mordauk
wpninjasllc
wpnzach
Reviews
Good support, disappointing problem - possibly unhappy software?
I have absolutely no complaints whatsover about the support given, which was efficient, courteous - and worked! The problem, however, was very disappointing and somewheat worrying. On this occasion, somewhere in a plugin update, the amount preople were charged for subsacribing doubled! There was a problem some months ago in that subs were doubled for NOT having updated, which were then resolved by a very complicated update process. This has been highy embarassing for my organisation, and will have lost us potential members.
Very helpful plugin
Thanks for making it free.
Very quick support!
I had two issues with the form I am creating for my site, and got a lightning-fast response to my email that solved both of the issues. I really like the ease of use of Ninja Forms, especially with the Layouts & Styles add-on. The forms are flexible and beautifully functional.
Serious support!
The reps at Ninja Forms are thorough to say the least! I've had all of of my tech issues solved since contacting them, and they were always patient and polite. I'm a serious n00b when it comes to web design and coding, so I'd imagine I wasn't always the easiest to work with, yet they seemed unphased and stayed professional and helpful the entire time. Thanks Ninja Forms!
Do not give these people your credit card information
This company does not delete credit card numbers as required by law. They continue to make fraudulent charges to my credit card 2 years after I canceled our account, even though the credit card number they have has expired. They always reimburse it with promises that it won't happen again, but it keeps happening. Plus I live in Canada so I get screwed on exchange rates each time and never actually receive a full refund for the amount of money they stole from me.
Excellent Plugin
I'm using the free version and it suits my needs perfectly. Easy to use.
Great support from professional team
Not only the plugin is the best you can get. You get the Ninja crew with it and they are awesome! We experienced some pretty nasty problems while handling conditional logic in our rather complex form. And this is exactly the moment one needs accurate and professional support. And that is exactly what we got. Thank you once again Ninja crew, you guys are really great!
Awesome Support - even for free version
Had a problem getting the clean-up to work after updating and customer support helped me get it working again extremely quickly! I only have the free version of the plugin, but I felt like a valued customer the whole time.
Quick and efficient support
Hello everybody, we choose to change the classic contact form 7 plugin for this excelent form plugin, its add-ons (multi-part, conditional logic, ...) make a powerfull and complete tool for your needs. And the quick and efficient support, gives us one more reason to have given this change. Cheers amigos!!! :)
Great support
A very good plugin, great support, even for the free plan! Highly recommended.
Keywords
contact form
contact forms
custom form
custom forms
form
form administration
form builder
form creation
form creator
form manager
forms
forms builder
forms creation
forms creator
forms manager
Was this useful?
Would you recommend this plugin summary to your friends?
---