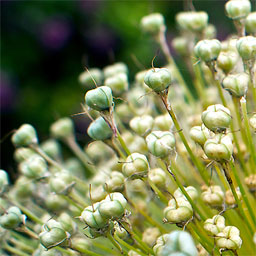 Did you know?
📥

Wow! 3,821 people download this plugin eveyday!

🎖

Definitely a good plugin. This is one of the Top 500 plugins.

❤️

Mindblowing! More than 1,239,710 people use plugins from this team.

👷🏿

We think this plugin is not actively maintained, as there are no major udpates for over a year.

🏂

72% of 1,000,000+ users are on the latest version.

👨‍👨‍👧‍👧

One man show!! Only a single contributor for this plugin.

🎂

This plugin is going to celebrate it's 15th anniversary after 2 months.
Key Numbers
1,000,000+

Active Installs

4.3

Avg. Users Rating

484

Total Ratings

20,672,768

Total Downloads

2007-09-10

Added

2019-11-23

Last Update

4.5.1

Current Version
Description
Redirection is the most popular redirect manager for WordPress. With it you can easily manage 301 redirections, keep track of 404 errors, and generally tidy up any loose ends your site may have. This can help reduce errors and improve your site ranking.
Redirection is designed to be used on sites with a few redirects to sites with thousands of redirects.
It has been a WordPress plugin for over 10 years and has been recommended countless times. And it's free!
Full documentation can be found at https://redirection.me
Redirect manager
Create and manage redirects quickly and easily without needing Apache or Nginx knowledge. If your WordPress supports permalinks then you can use Redirection to redirect any URL.
There is full support for regular expressions so you can create redirect patterns to match any number of URLs.
The plugin can also be configured to monitor when post or page permalinks are changed and automatically create a redirect to the new URL.
Conditional redirects
In addition to straightforward URL matching you can redirect based on other conditions:
Login status – redirect only if the user is logged in or logged out
Browser – redirect if the user is using a certain browser
Referrer – redirect if the user visited the link from another page
Cookies – redirect if a particular cookie is set
HTTP headers – redirect based on a HTTP header
Custom filter – redirect based on your own WordPress filter
Full logging
A configurable logging option allows to view all redirects occurring on your site, including information about the visitor, the browser used, and the referrer. A 'hit' count is maintained for each redirect so you can see if a URL is being used.
Logs can be exported for external viewing, and can be searched and filtered for more detailed investigation.
Display geographic information about an IP address, as well as a full user agent information, to try and understand who the visitor is.
Track 404 errors
Redirection will keep track of all 404 errors that occur on your site, allowing you to track down and fix problems.
Apache & Nginx support
By default Redirection will manage all redirects using WordPress. However you can configure it so redirects are automatically saved to a .htaccess file and handled by Apache itself.
If you use Nginx then you can export redirects to an Nginx rewrite rules file.
Import & Export
The plugin has a fully-featured import and export system and you can:
Import and export to Apache .htaccess
Export to Nginx rewrite rules
Copy redirects between sites using JSON
Import and export to CSV for viewing in a spreadsheet
Use WP CLI to automate import and export
You can also import from the following plugins:
Simple 301 Redirects
SEO Redirection
Safe Redirect Manager
WordPress old slug redirects
Wait, it's free?
Yes, it's really free. There's no premium version and no need to pay money to get access to features. This is a dedicated redirect management plugin.
Support
Please submit bugs, patches, and feature requests to:
https://github.com/johngodley/redirection
Please submit translations to:
https://translate.wordpress.org/projects/wp-plugins/redirection
Contributors
johnny5
Reviews
Very reliable
Easy to setup and works as expected, thanks for the useful addition to wordpress!
Great Support
I use this plugin on all my sites. Great support from the plugin author.
Not very smart
It's okay, with this app you can move your structure, but if you ware moving your page up one level with the exact same slug. It always removed the domain name from redirections meaning that you end up with many wildcard redirections and it causes MANY loops which crash your server. Absolutely frustrating!
NICE BUT NOW IM USING RANK MATH
NICE BUT NOW IM USING RANK MATH PLUGIN
Export Nginx Rewrite Rules Rocks
Use this plugin every time I do a site re-structuring. Today used it for first time for an Nginx hosted site. The export feature allowed me to get the CORRECT rewrite rules to give to the server admin to add to the server config file too. Absolutely perfect. Many thanks. Matt
life saver!
get the job done, easy to use and the features are good. thank you so much.
Its a must
I install this plugin for all website redesigns!
Works a treat!
Excellent plugin that works as advertised and is simple to use. The logging is very useful. Recommended!
Could have 6 stars!!
I just had two redirects, but that was done FLAWLESS!! I wish had known about this wonder plugin earlier! All thumbs up for John!!
Easy and powerful!
But I don't know how it affects performance ...
Was this useful?
Would you recommend this plugin summary to your friends?
---