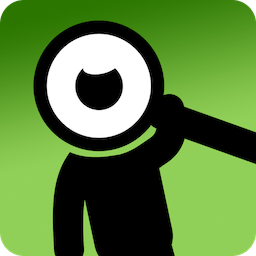 Did you know?
🎖

Shout, shout.. This plugin ranks in the Top 50 plugins.

❤️

Mindblowing! More than 100,010 people use plugins from this team.

👷🏿

We think this plugin is not actively maintained, as there are no major udpates for over a year.

🏂

82% of 100,000+ users are on the latest version.

📥

Seems like a popular plugin - 615 people download this plugin everyday.

👨‍👨‍👧‍👧

One man show!! Only a single contributor for this plugin.

🎂

This plugin celebrated it's 13th anniversary 6 days ago.
Key Numbers
100,000+

Active Installs

4.7

Avg. Users Rating

250

Total Ratings

2,920,914

Total Downloads

2009-06-30

Added

2019-12-10

Last Update

4.4.1

Current Version
Description
Relevanssi replaces the standard WordPress search with a better search engine, with lots of features and configurable options. You'll get better results, better presentation of results – your users will thank you.
This is the free version of Relevanssi. There's also Relevanssi Premium, which has added features. For more information about Premium, see Relevanssi.com.
Do note that using Relevanssi may require large amounts (hundreds of megabytes) of database space. If your hosting setup has a limited amount of space for database tables, using Relevanssi may cause problems. In those cases use of Relevanssi cannot be recommended.
Key features
Search results sorted in the order of relevance, not by date.
Fuzzy matching: match partial words, if complete words don't match.
Find documents matching either just one search term (OR query) or require all words to appear (AND query).
Search for phrases with quotes, for example "search phrase".
Create custom excerpts that show where the hit was made, with the search terms highlighted.
Highlight search terms in the documents when user clicks through search results.
Search comments, tags, categories and custom fields.
Multisite friendly.
bbPress support.
Advanced features
Adjust the weighting for titles, tags and comments.
Log queries, show most popular queries and recent queries with no hits.
Restrict searches to categories and tags using a hidden variable or plugin settings.
Index custom post types and custom taxonomies.
Index the contents of shortcodes.
Google-style "Did you mean?" suggestions based on successful user searches.
Support for WPML multi-language plugin and Polylang.
Support for s2member membership plugin, Members, Groups and Simple Membership.
Advanced filtering to help hacking the search results the way you want.
Search result throttling to improve performance on large databases.
Disable indexing of post content and post titles with a simple filter hook.
Premium features (only in Relevanssi Premium)
Indexing attachment content (PDF, Office, Open Office).
Improved spelling correction in "Did you mean?" suggestions.
Searching across multiple sites in the same multisite installation.
Search and index user profiles.
Search and index taxonomy term pages (categories, tags, custom taxonomies).
Search and index arbitrary columns in wp_posts MySQL table.
Assign weights to any post types and taxonomies.
Assign extra weight to new posts.
Let the user choose between AND and OR searches, use + and – operator (AND and NOT).
Highlighting search terms for visitors from external search engines.
Export and import settings.
Relevanssi in Facebook
You can find Relevanssi in Facebook.
Thanks
Cristian Damm for tag indexing, comment indexing, post/page exclusion and general helpfulness.
Marcus Dalgren for UTF-8 fixing.
Warren Tape for 2.5.5 fixes.
Mohib Ebrahim for relentless bug hunting.
John Calahan for extensive 4.0 beta testing.
Contributors
msaari
Reviews
Incredible
This Plugin is incredible! In combination with SearchWP Live Ajax Search even more so. Life long and prosper, dear plugin delevoper! :)
Very good plugin and very good support
Very good plugin and very good support. A must have !
Very Good - Please Replace Google!
Only 4 stars because - There should be more action/filter hooks to control it (see how WooCommerce is profligate with these); - There are issues with custom fields - it seems impossible to weight certain custom fields differently to others (some of which may be irrelevanssi); - I am yet to be convinced that it plays ball with plugins like [Custom Product Tabs for WooCommerce](https://wordpress.org/plugins/yikes-inc-easy-custom-woocommerce-product-tabs/) - I think some tab content may be omitted from the indexing; - I've looked at the code and it could do with a bit of a tidy-up. But it works really well and I am impressed. Infinitely better than the WordPress default search, or Google Custom Search, or probably any other plugin you might consider for your site. This is the one to go for. After resolving the above issues, perhaps the authors could consider providing a search engine for the internet? Let's face it, Google is rubbish and there is a gap in the market. You would have to ascribe downvotes to sites that carry adverts. Like all those blog sites that waffle on because Google liked 'quality content' but didn't actually know what it was even if slapped across the face with it by a wet kipper. There could of course be a conflict of interest if you are also trying to sell to blog sites. But this is WordPress.org not wordpress.com... You know what you need to do :)
Outstanding support
After installing I had some initial problems getting the correct results to show. Mikko went way beyond the call of duty to help me resolve the issue and got me up and running with this great search tool! Thank you for a great product and service to go with it.
Great tool
Best search plugin for WordPress I know. And I have tested a lot of them!
Custom made fix
I was almost lost with Relevanssi and Ninja Tables. According to Ninja Tables, it always worked and the problem was with Relevanssi. So I contacted the support form on the webpage of Relevanssi and I literally had an answer within 1 minute, it's incredible. Mikko looked at the case and made a custom fix within a couple of hours so that Ninja Tables could be indexed properly. The problem all along was that they never connected together. It was on Mikko's to do list to connect Relevanssi with Ninja tables, and he literally made a custom fix within a small period of time. This fix Mikko suggested worked perfectly, I couldn't thank him more.
I want to thank you a billion for this awesome tools. Lot of love from the free
I think Mikko Saari is a genius developer. Because it's a stunning plugin to extend WP search feature. No competition with it, it's only the best plugin for WP search feature with the free version. My website contains huge posts, tags, taxonomies and more. This plugin extends WordPress default search feature in a highly professional way. Thanks a lot, Mikko Saari A lot of love from the free user community.
Life Saver!
Guys, you saved my life, we have a meeting with the clients tomorrow and the built in WordPress search didn't meet the project requirements. Thanks to your plugin I was able to fix this in less than 15 minutes - I just installed, built the index, and boom! Thank you so much, I'll look into the Pro version.
Best Search. And Support
Thank you for this wonderfull plugin. And for fast and friendly tech support!
This is how the default search should be
And with Relevanssi installed, it now is. Thank you.
Keywords
better search
relevance
search
Was this useful?
Would you recommend this plugin summary to your friends?
---