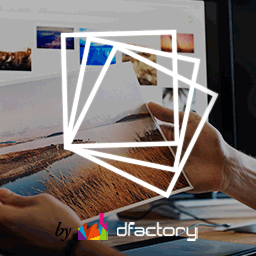 Did you know?
👷🏻

This plugin is actively maintained and contributors are really committed to it!

📥

Wow! 1,060 people download this plugin eveyday!

🎖

Shout, shout.. This plugin ranks in the Top 50 plugins.

❤️

Mindblowing! More than 1,493,300 people use plugins from this team.

🏂

76% of 300,000+ users are on the latest version.

👨‍👨‍👧‍👧

One man show!! Only a single contributor for this plugin.

📢

Aweful or Awesome?? 69 total updates and 69 in just last 12 months. That's a lot!

🎂

This plugin celebrated it's 8th anniversary 5 months ago.
Key Numbers
300,000+

Active Installs

4.9

Avg. Users Rating

1,550

Total Ratings

3,247,212

Total Downloads

2013-07-08

Added

69

Releases in 12 Months

2019-11-25

Last Update

2.2.2

Current Version
Description
Responsive Lightbox & Gallery allows users to create galleries and view larger versions of images, galleries and videos in a lightbox (overlay) effect optimized for mobile devices.
For more information, check out plugin page at dFactory or see the Live demo on our site.
Features include:
Powerful, but easy to use gallery builder
3 beautiful basic gallery templates – Grid, Slider and Masonry
8 responsive lightbox scripts (SwipeBox, prettyPhoto, FancyBox, Nivo Lightbox, Image Lightbox, Tos "R" Us, Featherlight, Magnific Popup)
Create galleries from Media Library or Post attached images
Drag n drop reordering of images
Gallery picker to insert shortcodes
Iframe, Ajax, HTML5 and Inline lightbox content support
Advanced pagination, incl. AJAX and infinite scroll
Automatically add lightbox to WordPress image galleries
Automatically add lightbox to WordPress image links
Automatically add lightbox to WordPress video links (YouTube, Vimeo)
Automatically add lightbox to widgets content
Automatically add lightbox to WordPress comments content
WooCommerce product gallery support
Visual Composer compatibility
Gallery widget
Single image widget
Option to display single post images as a gallery
Option to modify native WP gallery links image size
Option to set gallery images title from image title, caption, alt or description
Option to force lightbox for custom WP gallery replacements like Jetpack tiled galleries
Option to trigger lightbox on custom jquery events
Option to conditionally load scripts and styles only on pages that have images or galleries in post content
Enter a selector for lightbox
Highly customizable settings for each of the lightbox scripts
Multisite support
Filter hook for embeddding different scripts based on any custom conditions (page, post, category, user id, etc.)
.pot file for translations included
Contributors
dfactory
Reviews
tolles Tool
bin sehr zufrieden ...
The Best
The Best
Excellent plugin!
This plugin has very pliable light-box and gallery style settings!
Super useful plugin
Super useful plugin
Beautiful and customizable
Although I was a bit scared of all the settings the first time I've used I'm very glad I've had a look around and picked up the meaning of all the settings as they are very useful.
5 years with this plugin
Been using it for 5 years, great plugin. Would recommend it to anyone.
This is the only plugin that solved my problem
This plugin began to open gutenberg images in the lightbox with almost no settings, as I wanted. And while avoiding conflict with images inserted in other page designers (VPVakery). Thanks!
I think it's very good.
It is very easy to use and I use it. I recommend this plug-in.
Excellent
since 2 years in action without problems
Support is non-existent
Seems like it might be worthwhile but there is literally no support what so ever. The documentation is spotty at best and if you leave any question in the support forum it will absolutely go unanswered. Looking for better alternatives
Keywords
gallery
image
images
lightbox
links
masonry
modal
overlay
photo
photo gallery
photos
picture
responsive gallery plugin
slideshow
template
theme
video
video gallery
videos
vimeo
youtube
Was this useful?
Would you recommend this plugin summary to your friends?
---