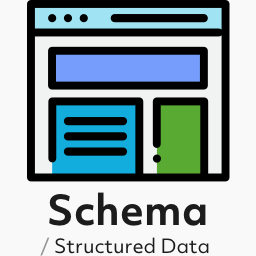 Did you know?
👷🏻

This plugin is actively maintained and contributors are really committed to it!

🏂

Super good!! 86.67% users from more than 30,000 active installs are on the latest version!

❤️

Mindblowing! More than 154,710 people use plugins from this team.

📥

Seems like a popular plugin - 420 people download this plugin everyday.

👨‍👨‍👧‍👧

One man show!! Only a single contributor for this plugin.

📢

Aweful or Awesome?? 55 total updates and 55 in just last 12 months. That's a lot!

🎂

This plugin is going to celebrate it's 3rd anniversary after 5 months.
Key Numbers
30,000+

Active Installs

4.7

Avg. Users Rating

119

Total Ratings

391,617

Total Downloads

2018-08-06

Added

55

Releases in 12 Months

2019-12-14

Last Update

1.9.18

Current Version
Description
Schema & Structured Data adds Google Rich Snippets markup according to Schema.org guidelines to structure your site for SEO. (AMP Compatible)
Features
Schema Types: are divided into 8 types such as Blog Posting, News article, Local Business, Web page, Article, Recipe, Product, and Video Object. We are going to add all the schema types in the future. You can request the one you want and we will add it for you!
Conditional Display Feilds: Meaning you include or exclude any posts, pages, post types, taxonomies and more!
Knowlegde Base Support: Recognize the content based on the organization or a person via data type option.
Full AMP Compatiblity: Supports the AMP for WP and AMP by Automattic plugins.
Unlimited Custom Post Types: You can control to represent the Rich Snippets data in the google search console using unlimited custom post types.
Easy to use with Minimal Settings
Archive Page Listing Support
JSON-LD Format
Easy to use Setup Wizard
Breadcrumbs Listing Support
Constant Development & New Features: We'll be releasing the constant updates along with the more handy features as soon as we get the feedback from the users.
Constant Development & New Features: We'll be releasing the constant updates along with the more handy features as soon as we get the feedback from the users.
Supported Schema & Structured Data Types:
LocalBusiness Schema with all the sub categories
BlogPosting Schema
News Article Schema
WebPage Schema
NewsArticle Schema
Recipe Schema
Product Schema
VideoObject Schema
We Act Fast on Feedback!
We are actively developing this plugin and our aim is to make this plugin into the #1 solution for Schema and Google Structured Data in the world. You can Request a Feature or Report a Bug.
Technical Support
Support is provided in Forum. You can also Contact us, our turn around time on email is around 12 hours.
Would you like to contribute?
You may now contribute to this Schema plugin on Github: View repository on Github
Contributors
ahmedkaludi
ampforwp
magazine3
mohammed_kaludi
Reviews
Crashed Site. Had to pull backup image
Once installed I got the dreaded "Your Site is Experiencing a Technical Issue". Recover link didn't even work. We had to pull a backup image from our host. Not sure why this happened, maybe it's to do with the new PHP 7.4? Not recommended.
My Review
Very Good Plugin
Getting better
This plugin does what it needs to do. I am glad it works together well with the schema data generated by the Yoast SEO premium plugin. No double schema data, but all combined. Very good. With each update new functions are added, even on request. Integration with other review/rating/testimonial plugins is developing and new schema types are added. So for me this will grow to be a 5 star plugin when more types are supported and integration has increased.
Not a clue what it does
AAAnd another plugin which (as a shopowner) does not add anything complehensible to the productfeed. HOW are we going to add something and then WHAT? just a field for JSON at the bottom of wpbakery??? ? PLEASE will any fool who makes plugins think about usability for NOT coders? We own a shop. We need some schemadata. SIMPLE!!!!. Code is NOT.
Really useful
It solved all my issues with schema structure. Thank you.
You are the best
Schema & Structured Data For WP - the best plugin at all.
Bom
Bom e recomendo
Great plugins, probably one of the best i ever tried
I love this tool, took me some time to understand all the potential but i really like it. I might make a tutorial since i havent seen one really clearly with all the possibility but... yeah good job guys!
Brilliant!!!!
Thank you the best customer support EVER!!! Google loves us all the more now!!!
Great
So far best that i found thanks
Keywords
google snippets
rich snippets
schema
schema.org
structured data
Was this useful?
Would you recommend this plugin summary to your friends?
---