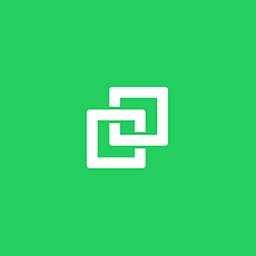 Did you know?
📥

Wow! 1,107 people download this plugin eveyday!

🎖

Shout, shout.. This plugin ranks in the Top 50 plugins.

❤️

Mindblowing! More than 200,000 people use plugins from this team.

👷🏿

We think this plugin is not actively maintained, as there are no major udpates for over a year.

🏂

51% of 70,000+ users are on the latest version.

👨‍👨‍👧‍👧

One man show!! Only a single contributor for this plugin.

🎂

This plugin celebrated it's 10th anniversary 2 days ago.
Key Numbers
70,000+

Active Installs

4.3

Avg. Users Rating

834

Total Ratings

4,038,015

Total Downloads

2012-01-13

Added

2019-12-06

Last Update

8.13.12

Current Version
Description
Shareaholic is the world's leading suite of social, analytics, monetization, and share button tools. Included in the plugin are related content and related post recommendations, social share buttons, Google Analytics social data, and a variety of ad monetization options.
Our plugin and suite of tools make it easy for any website — big or small — to engage and grow their traffic, market their content, gain insight, and monetize their audience. And it all lives in one simple dashboard. Built on lightweight JavaScript, our functionality is highly customizable, without hurting your page load speed. In fact, we're recognized by WP Engine as being a "Essential Speed Friendly Social Media & SEO Toolkit".
Our single plugin combines the functionality of many social, content, and monetization plugins including: JetPack, Contextual Related Posts (CRP), Social Warfare, Tasty Pins, Yet Another Related Posts Plugin (YARPP), Shariff, AddThis, AddToAny, and many others.
Social Media Share Buttons
Make it easy for your visitors to share social content with their friends with Shareaholic's award-winning Social Media Share Buttons. This is the ultimate set of Social Tools for your website.
Share Buttons demo
[Free] Official Share Counters and Share Buttons for Twitter, Facebook, LinkedIn, Pinterest, Buffer, Google Plus, and more
[Free] Automatic & official integration with Google Analytics and URL shortener
[Free] Full support for: Facebook share sharing, Twitter sharing, Pinterest sharing, Instagram sharing, Google Plus sharing, Reddit sharing, LinkedIn sharing, Gmail sharing, Delicious sharing, OneNote sharing, Evernote sharing, Stumbleupon sharing, Digg sharing, Tumblr sharing, Hootsuite sharing, Buffer sharing, Fancy sharing, Wanelo sharing, Yummly sharing, WeHeartIt sharing, Flipboard sharing, Printfriendly sharing, Amazon Wishlist sharing, Instapaper sharing, Pocket sharing, Odnoklassniki sharing, Houzz sharing, Hacker News sharing, Inbound.org sharing, Vk sharing, etc
[Free] Supports theme features such as HTML5 & XHTML, widgets, plugins, infinite scroll, post formats, and mobile optimization
[Free] Supported URL Shorteners: Bitly (including custom tracking), J.mp, TinyURL, Goo.gl, Shr.lc
[Free] Vector share buttons & follow buttons (SVG icons)
Learn more about Share Buttons
Share Count Recovery
[Pro] Never worry about losing your share counts when you change URLs, adjust your site taxonomy, or switch to HTTPS. Our proprietary technology ensures that no matter how your URLs change, your share counts stay the same.
Learn more about Share Count Recovery
Privacy Feature
The German computer magazine c't has developed "Shariff" (ʃɛɹɪf) that follows the General Data Protection Regulation (GDPR – Regulation (EU) 2016/679). This plugin adapts the Shariff concept.
The "original" share buttons from Facebook, Pinterest and others automatically transmit data of your visitors to the social network sites as soon as they visit your website. They do not need to click on a share button for this to happen and therefore have no choice. Shareaholic enables visitors to see how popular your page is and display share buttons without this needless leakage to the social networks (unless they decide to share, of course). This is done via server-side code that is part of this plugin to fetch share counts. Once fetched, share counts are cached to ensure maximum performance.
To take advantage of this privacy feature, enable "Server Side Share Counts" under Advanced Settings.
Share Buttons for Images
[Free] Automatically add Pinterest's "Pin It" button and other social share buttons directly onto the images on your site to increase outbound traffic to your social sites, and inbound traffic to your website.
[Free] Includes integrated share buttons for Facebook, Twitter, LinkedIn, Google+, and more!
Floating Share Buttons
[Free] Increase social sharing by 2x or more by adding our Share Button plugin that hovers on the side of the page, rather than in the page content.
Related Posts
[Free] Increases pageviews, engagement, and time on site by highlighting related content & related posts that may not otherwise be discovered on your site. Shareaholic is not just yet another related content plugin. It's simple installation & content dashboard allows you quickly customize what content is delivered and where on your site. You'll be using well-engineered and optimized code that won't slow or block your pages from loading.
[Free] Help your users rediscover your entire content by including related posts on all of your pages.
[Free] Choose between several themes to seamlessly match your site's theme, design, and personality.
[Free] Automatically utilizes post keywords specified in the "All in One SEO Pack", "WordPress SEO by Yoast", "Add Meta Tags", and other plugins.
[Free] Promote and advertise your content and products across our network using our Related Content Advertising Tools
[Free] Optimized for mobile devices like the iPhone, iPod touch, iPad, Android mobile phones, and more.
Learn more about Related Posts
Content Analytics
Shareaholic is proud to be an official Google Analytics Technology Partner.
[Free] Shareaholic provides you with important actionable metrics including insights into popular pages on your website, referral channels, and top refrerrers who are spreading your web pages on the internet on your behalf, bringing more traffic and new visitors to your site.
[Free] Shareaholic automatically and seamlessly integrates with Google Analytics, including UTM tracking parameters, to provide Google Analytics social data in your Shareaholic dashboard and Shareaholic data in your Google Analytics dashboard.
[Free] See social and page analytics by content, author, and custom tags.
[Free] Discover how visitors find each story, product, author, and section, so you can build distribution strategies that work.
[Free] Measure author performance and focus on authors who get the best results.
[Free] Check whether your campaigns are targeting Verified Human audiences who are actually capable of purchasing your product or service
Learn more about Google Analytics integration
Follow Buttons
[Free] Grow your social following and page views with our easily customizable social plugin and tools for adding social follow buttons directly to your page.
[Free] Supported services include: Facebook, Twitter, Instagram, YouTube, LinkedIn ,Spotify ,Google+ ,Pinterest, Etsy, BuzzFeed, iTunes, Tumblr, Vimeo, eBay, 500px, about.me, Baidu, Behance, Better Business Bureau, Bloglovin, Disqus, Dribbble, Feedly, Flickr, Foursquare, Github, Google Classroom, Houzz, LinkedIn Company, LiveJournal, Odnoklassniki, Polyvore, RSS, Skype, SlideShare, SoundCloud, Stack Overflow, StumbleUpon, Tripadvisor, Vine, VK, Yelp, Zillow
Learn more about Follow Buttons
Cookie Notice
Actively notify your visitors that your site uses cookies through a message bar at the top or bottom of your page
Target EU and EEA visitors specifically or show to everyone
Supports both IPv4 and IPv6 IP addresses for maximum geo accuracy
Learn more about Cookie Consent Notice
Monetize your Site
Affiliate Links: Automatically turn your site's existing links into rewards. Clicks that turn into purchases from our ever-expanding universe of 35,000+ retailers, turn into commissions for you with zero additional effort.
Outstream Video: Monetize your content with highly viewable and in-demand video ads through Outstream video units that appear between paragraphs on your pages.
Promoted Native Content: Generate revenue with targeted content recommendations from our sponsored content marketplace. Each time your readers click through to sponsored articles, you make money.
Additional features
100% Customizable – Choose from several themes to match your site's design or personalize your own to create a custom look.
Mobile Optimized – Responsive and retina display friendly. Shareaholic will work and look great on all mobile devices and tablets.
Built for Scale – It doesn't matter if your website generates 1 or a 100 million views. Shareaholic scales to any size and will work just as well.
Monetize – Make money with minimal effort while retaining full control at all times.
Fast & Secure – We use industry best practices to make our code as fast and unobtrusive as possible, meaning – for example – that the performance impact is comparable to adding Google Analytics to your site. Because all of the processing and collection runs on our servers and not yours, it doesn't cause any additional load on your hosting account. In addition, our JavaScript is hosted on Amazon's CDN to make fetching it as blazing fast and reliable as possible. In fact, it's one of the fastest proven analytics systems, hosted or not hosted, that you can use.
Integrations – We're officially partnered with GoDaddy, WP Engine, Siteground, Cloudflare, Google & others to ensure that your site is safe, stable, and speedy.
Recent Updates
Social Share Count Recovery (learn more)
Google Analytics integration (setup guide)
Localized in 15+ languages
Official support for WooCommerce
You're in Great Company
Shareaholic is used and trusted by hundreds of thousands of websites like yours and touches over 450 million people each month. Designed and built with all the love in the world in Boston, Massachusetts.
Note: The analytics portion of Shareaholic may use trusted 3rd party services like Google Analytics and AppNexus to enhance its data.
Support | Privacy | Terms | API | Content Analytics
Special Thanks & Credits
The plugin wouldn't be half of what it is today if it weren't for people like you who take the time to help it grow! Whether it be by submitting bug reports, translations, or maybe even a little development help.
Listed here are credits and special thanks to some of you who have helped us out a great deal:
Complete credits on Shareaholic.com
Shareaholic in Your Language
Shareaholic is used all over the world. Our goal is to support Shareaholic in the native language of all our users and people who want to use our products. Shareaholic for WordPress is currently localized in the following languages:
English (en)
Simplified Chinese (zh_CN) by Larry Zhang
Greek (el_EL) by Takis Bouyouris
Greek (el_GR) by Takis Bouyouris
German (de_DE) by Oliver Heinrich
French (fr_FR) by Rozenn Dagorn
Dutch (nl_NL) by Patrick Catthoor
Português (pt_PT)
Afrikaans (af_AF)
Italian (it_IT)
Turkish (tr_TR) by Plantekno Bitki
Spanish – Mexico (es_MX) by Luis Jared Pardo
Spanish – Spain (es_ES) by David Marco Busto
Romanian (ro_RO)
Malay – Bahasa Melayu (ms_MY) by Lela Iskandar Suhaimi
Contribute a translation! — we would appreciate your help in translating Shareaholic into even more languages! It doesn't take much to get started. Instructions: https://translate.wordpress.org/projects/wp-plugins/shareaholic
Social Platform Integrations
Social Follow Buttons: Facebook follow buttons, Twitter follow buttons, Instagram follow buttons, YouTube follow buttons, LinkedIn, Spotify, Google+, Pinterest follow buttons, Etsy, BuzzFeed, iTunes, Tumblr, Vimeo, eBay, 500px, about.me, Meetup, Patreon, Medium, Snapchat, Slack, Baidu, Behance, Better Business Bureau (BBB), Bloglovin, Disqus, Dribbble, Feedly, Flickr, Foursquare, Github, Google Classroom, Houzz, LinkedIn, LiveJournal, Odnoklassniki (OK), Polyvore, RSS, Skype, SlideShare, Strava, SoundCloud, Stack Overflow, StumbleUpon, Tripadvisor, Vine, VK, Yelp, Zillow

Social Share Buttons: Facebook share buttons, LinkedIn share buttons, Pinterest share buttons, Reddit share buttons, Skype share buttons, SMS share button, StumbleUpon share buttons, Tumblr share buttons, Twitter share buttons, Telegram, Mix, WhatsApp share buttons, Amazon Kindle share buttons, Amazon share buttons, Amazon Wish List, AOL Mail, Arto, Baidu, Bit.ly, Blogger Post, Box, Buffer, Delicious, Digg, Diigo, Diigolet, Email This, Evernote, Facebook Send, Fancy, Fark, Flipboard share buttons, GMail share buttons, Google Bookmarks, Google Classroom, Google Mail, Google+, HootSuite share buttons, Houzz share buttons, Inbound.org, Instapaper, Kik, Line share buttons, LinkedIn share buttons, Mail, Meneame, Microsoft OneNote, Mister-Wong, Mixi, MSDN, Odnoklassniki (OK), Outlook, Pinboard.in, Pinterest, Plurk, Pocket share buttons, Print share buttons, PrintFriendly share buttons, Read Later share buttons, Reddit share buttons, Sina Weibo, Skype share buttons, SMS, Soup.io, Stumpedia, Symphony, Techmeme, TinyURL, TypePad Post, Viadeo, Vkontakte (VK), Wanelo, We Heart It, WhatsApp,Windows Live Favorites, WordPress share buttons, Wykop, Xing, Yahoo Bookmarks, Yahoo Messenger, Yahoo! Mail, Yammer, YC Hacker News, Yummly share buttons, Viber, Trello, Facebook Messenger
Contributors
shareaholic
Reviews
Great plugin
Works as intended :)
I like it
Adds useful features to the site
My favorite Sharing plugin
This plugin works great and has no glitches. Love it and recommend it to everyone I know!
Great app indeed
I´ve been using the Shareaholic in my cadacentavoconta.com blog for the last 3 years and so far it´s been great. The site is also great with a lot of useful info and very easy to install and integrate. Thank you
I love this plugin
Thanks I like this plugin more than another social sharing plugin because I did not see any such kind of sharing and earning features in any other plugin which provide Shareaholic. Also, they solve my issue very soon. Once again Thanks Shareaholic.
Very usefull plugin
First time i use this plugin, even though still learning to setting etc
NO USAR!!! MALWARE Y SPYWARE, ROMPE EL SITIO
Tuve que hacer un reset completo a toda mi web me llevo varios días saber el motivo de que toda mi web fuera tan lenta. A través de GTmetrix vi que tenia ips y javascript anomalos de viglink y cloudfare que relentizaban mi sitio más de 3 segundos. Hasta que di con el problema, era este maldito plugin!!!!!! NO ENTIENDO COMO PUEDE ESTAR EN EL REPOSITORIO DE WORDPRESS. ABSURDO
keep up the good work
its a great plugin I would recommend it.
Sleek style and design
It has power to boost traffic on site with its sleek style and attractive design for the users to read more and extend the session.
Muy buen plugin y un servicio al cliente perfecto
Llevo usando este plugin unos años y siempre he estado muy contento con su funcionamiento. Hace unos dias tuve un problema, me puse en contacto con ellos y lo resolvieron de forma muy rapida y eficaz. Les doy un 10. Buen trabajo!!
Keywords
aim
amazon
analytics
arto
baidu
bitly
blogger
buffer
buttons
cookie consent
del.icio.us
Digg
Diigo
disqus
email button
evernote
Facebook
fancy
fark
Feedly
flipboard
floated share buttons
floating share buttons
follow buttons
gmail
google analytics
google bookmarks
google classroom
google plus
hootsuite
hotmail
houzz
Image sharing
inbound.org
instagram
instapaper
izeby
kaboodle
kik
Kindle
line
linkedin
livejournal
meneame
mister-wong
mixi
odnoklassniki box.net
onenote
pinboard.in
pinterest
plurk
pocket
PrintFriendly
recommendations
Reddit
Related Content
related posts
sexybookmarks
share buttons
share image
Shareaholic
shareholic
sms
social
social bookmarking
social media
social plugin
social sharing
spotify
stumbleupon
Stumpedia
symphony
tinyurl
tumblr
twitter
typepad
viadeo
vk
wanelo
weheartit
weibo
whatsapp
wykop
xing
yahoo
yammer
YCombinator
youtube
yummly
zillow
Was this useful?
Would you recommend this plugin summary to your friends?
---