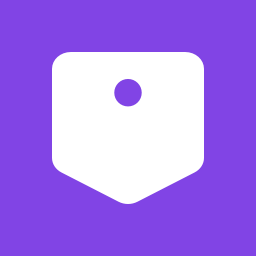 Did you know?
👷🏻

This plugin is actively maintained and contributors are really committed to it!

📢

Reliable plugin.. 11 total updates and 11 in last 12 months. That's great track record.

📥

Umm.. Very few new users pick this plugin...

🏂

23% of 1,000+ users are on the latest version.

👍🏾

This plugin has not yet gained popularity. May still be useful though.

❤️

Plugins developed by these contributors are not that popular.

👨‍👨‍👧‍👧

One man show!! Only a single contributor for this plugin.

🎂

This plugin celebrated it's 3rd anniversary 2 months ago.
Key Numbers
1,000+

Active Installs

4.2

Avg. Users Rating

18

Total Ratings

16,811

Total Downloads

2018-10-04

Added

11

Releases in 12 Months

2019-12-09

Last Update

1.5.6

Current Version
Description
Source products from USA, Europe, Canada, Asia, Africa and more
Stand out from the Competition!
Search and find tens of thousands of vetted products around the world. You can even find beautiful and high quality products from your home country to sell. Add products to your WooCommerce shop with one click.
Enjoy the Discount
Spocket products are between 30 – 60% discounted. Enjoy the discounted pricing of products and increase your sales margin.
Build your Brand
Spocket adds your logo and brand to the invoices. You are not just selling products, you are building your own brand.
Flat rate Shipping
Spocket products are all offered with flat rate shipping. It helps you to add the shipping cost to your products and offer free shipping to all of your customers.
Real-time Stock Level Updates
Spocket will update your stock level in real-time to make sure you never sell an out-of-stock product.
Real-time shipment tracking
Spocket will automatically track the orders in real-time and will send you and your customers update about the location of the product.
One Click Order Fulfillment
Quickly fulfill all of your customer's orders with our automated order fulfillment.
Mark-up Automation
Spocket allows you to add rules to automatically add mark-ups to your products.
Dedicated Support Team
Spocket's support team is always here to help you out. Have any questions or concerns? Just send us a message via the real-time messaging system inside Spocket's dashboard.
Contributors
tomspocket
Reviews
Excellent Service
Spocket is super easy to use, they have wonderful venders to work with and great products for every niche. It's easy to incorporate spocket with your website and they offer tons of information to help. If you still need additional help, their team is always a pleasure to work with and they always do an incredible job. I worked with Irene today on an issue I was having this morning and she was so kind and very helpful!
Best For USA & Canada
I'm so glad to find Spocket in the market, + The best thing for me is the speedy delivery that increases our orders. + Stunning product quality and very good pricing. + Support! Great. + Very easy and simple to fulfil the orders EVER I SAY IT WITH CONFIDENCE You'll never find such an easy fulfilment for orders ++ there is NO NEED to OTHERS. + The clean, nice and user-friendly dashboard you will enjoy it. - Doesn't support many options to fulfil the orders just Credit cards. Thank you Spocket Speciality Dear Kim.
One of my Favorites
These are my guys. When it comes to retail and merchandising I count them in as one of many important partners.
Most precious service in the Internet
I mainly write this review because the support solved a technical issue I had concerning connecting the shop with Spocket. I can tell you that their support is amazing. I asked for help on sunday and they even replied although it was weekend. In general, they answer very, very fast but only if you use the support chat. Unfortunately, the do not reply on their email [ email deleted ] but if you know that they are active in the chat as described above it does not matter that much. It is really like instant messaging and it is awesome. Finally, I got the notification that my problem was solved on wednesday noon. I took 3 days but as I am a developer myself I know that you first need to find the root of the problem which can take some time. Nevertheless, they informed me every day that they are still working on the problem and will answer as soon as they have the solution. I am very grateful for their service and I truly admire their engagement!
So far so good
Originally when I installed a few months ago, they had some rough spots with connecting through WordPress, but I stuck around and saw theyve been making good improvements to the app. I talked to customer support a couple times, mostly just trying to understand how their system works and they have always been quick to respond and did their best to guide me. Although sales are still a bit slow, Ive made a handful of sales and have started learning how to market from the different resources they offer for free, which has been very helpful for me as someone new to the business. Product selection is pretty good, and I can see that they add new items on a consistent basis, although I do hope they get more tech products in the near future.
Awesome Customer Support
I just started using Spocket and the experience that I had with customer service was amazing. They responded promptly to my inquiries and helped me resolve the issue at hand in no time. Spocket has a large selection of products and adding more and more every week. I'm loving it!
Best Dropshipping App
I've been working with drop-shipping for a couple of months and I've been struggling to find out a plugin good enough to work with, until I found Spocket. I'm excited to be working with you guys. Thank you for the awesome plugin.
Great Plugin
The plugin works fine. It's easy to use, just a few button clicks and everything is set up. I was able to get good products to sell in my store.
Horrible Experience
This product is a joke. The plugin tells you that you are connected, and in fact, you're not. The backend of Spocket is not connected. Also, to know it's a game, even if I am disconnected from spocket, I can still connect via the plugin. Where does it connect to, if it doesn't know my account? -_- Freaking waste of domain name and hosting purchases for no reason.
Works like a charm
I've been using the Spocket plugin for a while, and it works like a charm. I feel that Spocket is the best Dropshipper solution that you can find because I've been experiencing an easy way to search for products with good quality and quick response from support.
Keywords
dropship
dropshipping
e-commerce
ecommerce
woocommerce
Was this useful?
Would you recommend this plugin summary to your friends?
---