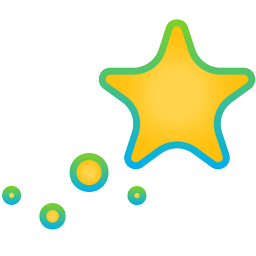 Did you know?
❤️

Mindblowing! More than 1,450,150 people use plugins from this team.

👷🏿

We think this plugin is not actively maintained, as there are no major udpates for over a year.

📥

Umm.. Very few new users pick this plugin...

📢

2 total updates and 2 in last 12 months. Is that good enough for you?

👍🏾

This plugin has not yet gained popularity. May still be useful though.

👨‍👨‍👧‍👧

Good sign.. There is a team behind this plugin.

🎂

This plugin celebrated it's 3rd anniversary 2 weeks ago.
Key Numbers
70+

Active Installs

5

Avg. Users Rating

8

Total Ratings

2,972

Total Downloads

2018-02-16

Added

2

Releases in 12 Months

2019-10-15

Last Update

2.3.1

Current Version
Description
Reputation Management & Review Marketing for Everyone!
Starfish Reviews Lite by Starfish WP Plugins enables reputation management campaigns on your WordPress website. Encourage positive, 5-star ratings and reviews while capturing negative reviews for internal improvement.
Send the Starfish "funnel" URL to your customers, users, followers, audience, etc and ask for feedback. The Starfish Reviews "funnel" will ask users how they feel about your site. If they like it, they'll be sent to whatever URL you set in the settings. This should be a link to the reviews section of wherever you want to get 5-star reviews. It could be your Google My Business listing, Facebook Page, Yelp listing, TripAdvisor page, podcast on iTunes, a digital product on an online marketplace, or a book on Amazon. Get 5-star reviews at any of those locations and many more! Anywhere that takes online reviews.
If people are not so happy with your product, service, media, etc, they'll be asked to provide feedback directly to you. This helps offset people's natural tendancy to only post reviews when they're upset, or when they've totally misunderstood the purpose of the review. You'll still learn what you can do to improve, but it won't be published permanently for the whole world to see.
Want More Features, Funnels, & Control?
If you like this plugin but want to do more with it, check out Starfish Reviews premium editions. You'll get all these awesome features:
* Priority support
* Multiple review destinations so people can select where they want to leave the review
* Multiple funnels for different campaigns or locations
* Auto-forward to review destination
* Disable review "gating" to comply with Google's new policy
* Display a logo
* See your overall rating based on analytics
* Analytics of positive vs negative feedback
* Customize wording of all prompts and buttons
* Insert via shortcode into any page or post
* Customize the funnel's URL
* Manage feedback
* Vote on new features
Contributors
anasbinmukim
freemius
silvercolt45
starfishwp
thefiddler
Reviews
Best Reputation Management Plug-in To Date
I am a property manager/owner, SEO and online marketer who searched extensively for cost effective reputation management tools. There are many flavors of these tools at varying price points with different features. Starfish Reviews is an integral part of my 2020 online reputation management strategy This plug-in is awesome in many ways. IMHO the best feature is the request for a 5 star review and diversion of the review if the customer is not satisfied. This feature preserves the integrity of the online review acquisition without gaming Google's authenticity components of the search algorithm. So many review products attempt to game the systems which is bad from an SEO standpoint. Simplicity of the plug-in and great user experience are high on my list too. Will update this review as we implement our review acquisition strategy.
Great service
Great service for a great price. Support is fantastic as well. Get your own reviews at a fraction of the cost of most review services.
Gets RESULTS! Fantastic SUPPORT!
Before I could begin using the Plug-in, Tevya and the Starfish Team provided an incredible level of support to resolve two unique technical issues I was experiencing. You can count on Starfish to stand behind this Plug-in! They provide hands-on support of their product - unlike many who push you off to Forums . . .
Great Product
Easy to use -- does what it says it does.
review generation made easy
Very easy to use and it just works! Unlimited possibilities with creative thinking......
Quick and easy to set up, great plugin
Slick and intuitive interface, does just what I need!
Excellent Plugin, Excellent Support
Great plugin, that I've been able to add to so many of my websites, that actually benefit every single one. Support is quick, reliable, professional and goes the extra mile. Thank you!
Great plugin
Although the lite version has limited functionality, it works great and provides a much needed solution for many businesses.
Keywords
5 Star Reviews
ratings
reputation management
review generation
review marketing
reviews
Was this useful?
Would you recommend this plugin summary to your friends?
---