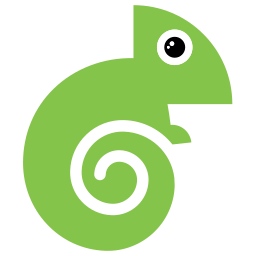 Did you know?
👷🏻

This plugin is actively maintained and contributors are really committed to it!

🎖

Excellent plugin. It's one of the Top 100 WordPress plugins here.

❤️

Mindblowing! More than 100,200 people use plugins from this team.

🏂

63% of 100,000+ users are on the latest version.

📥

Seems like a popular plugin - 717 people download this plugin everyday.

👨‍👨‍👧‍👧

It takes two to tango! We found two people behind this plugin.

📢

Aweful or Awesome?? 116 total updates and 116 in just last 12 months. That's a lot!

🎂

This plugin celebrated it's 10th anniversary 8 months ago.
Key Numbers
100,000+

Active Installs

3.7

Avg. Users Rating

380

Total Ratings

2,567,317

Total Downloads

2009-03-13

Added

116

Releases in 12 Months

2018-09-20

Last Update

7.0.11

Current Version
Description
Ever wished that your WordPress login page matched the rest of your site? Your wish has come true! Theme My Login allows you to bypass the default WordPress-branded login page that looks nothing like the rest of your site. Instead, your users will be presented with the login, registration and password recovery pages right within your theme. The best part? It works right out of the box, with no configuration necessary! Take back your login page, WordPress users!
Features
Have you users log in from the frontend of your site.
Have your users register from the frontend of your site.
Have your users recover their password from the frontend of your site.
Customize the slugs used for login, registration, password recovery and other pages.
Allow your users to register with only their email.
Allow your users to set their own passwords upon registration.
Allow your users to log in using either their email and password, username and password or a combination of the two.
Allow your users to be logged in automatically after registration with auto-login.
Do More With Extensions
Boost your user experience even more with add-on plugins from our extensions catalog. Some of our extensions include:
Contributors
jfarthing84
thememylogin
Reviews
TML is a great plugin!
TML is a great plugin! Thank you for the great product!
Changed and broke the site
Please supply a legacy version or something.
Best login manager I've tried.
I've tried a number of competitors. This is the best and isn't overkill. NOTE: The one star reviews are stuffed by a few people (just take a look). AWESOME plugin! Thank you developer(s)!
Have to pay for recaptcha
$10 to use recaptcha. This should be standard.
Downgrade from the original but...
Yes this plugin is a huge downgrade from the original version. But It works good. It does everything the plugin description says it does and it works efficiently. Still not a huge fan of how you went about monetizing it. There would have been much better options in that regards. But as for plugin functionality I'd give it 4/5.
Used to be good
Well as many other people have already said, I've been using this plugin for a while and I was quite pleased with it. But since the last update, everything is avalaible as paid plugins. Sad move, looking for a free alternative. I can understand that your work is worth money, but breaking the plugin with an update is not fair at all, considering the way WordPress works. Think about all these people whith very little knowledge in WordPress environment, they were told to update plugins and theme regularly : now its broken. Just make a new plugin and stop updating the original one...
Well maintained and useful
This is a good way to get rid of the clunky-looking default log-in. It's easy to set up and gets frequent maintenance.
update will break the site. But at least you are warned.
I'm going to try my best to make this nuanced. While I do appreciate that the plugin will not automatically update without a big warning that the update will likely break the site (which it indeed does), it makes much more sense to create a completely new plugin in this case. I agree with most one star reviews that the upgrade is in fact a downgrade. Instead of adding features it takes them away. Still the plugin might be useful on it's own, I will stick to the pre 7.0 version. I'll give it the average between the 5-star <7 plugin and the 1-star >7 plugin.
Works badly
Register page stops responding, Password reset too.
Used to be good but its broken now
Used to be good but ever since the past few releases it started locking me out of my admin and not letting people log in correctly. I had to delete the plugin as it no longer works as advertised, unfortunately. We had a good run whilst it lasted.
Keywords
branding
custom
customize
e-mail
gravatar
log in
login
password
redirection
register
registration
sidebar
theme
widget
Was this useful?
Would you recommend this plugin summary to your friends?
---