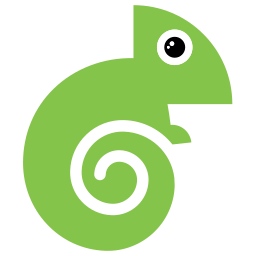 Did you know?
🎖

Excellent plugin. It's one of the Top 100 WordPress plugins here.

❤️

Mindblowing! More than 100,200 people use plugins from this team.

👷🏿

We think this plugin is not actively maintained, as there are no major udpates for over a year.

🏂

37% of 100,000+ users are on the latest version.

📥

Seems like a popular plugin - 618 people download this plugin everyday.

👨‍👨‍👧‍👧

It takes two to tango! We found two people behind this plugin.

🎂

This plugin celebrated it's 13th anniversary 6 months ago.
Key Numbers
100,000+

Active Installs

3.7

Avg. Users Rating

420

Total Ratings

3,048,131

Total Downloads

2009-03-13

Added

2019-09-06

Last Update

7.0.15

Current Version
Description
Ever wished that your WordPress login page matched the rest of your site? Your wish has come true! Theme My Login allows you to bypass the default WordPress-branded login page that looks nothing like the rest of your site. Instead, your users will be presented with the login, registration and password recovery pages right within your theme. The best part? It works right out of the box, with no configuration necessary! Take back your login page, WordPress users!
Features
Have you users log in from the frontend of your site.
Have your users register from the frontend of your site.
Have your users recover their password from the frontend of your site.
Customize the slugs used for login, registration, password recovery and other pages.
Allow your users to register with only their email.
Allow your users to set their own passwords upon registration.
Allow your users to log in using either their email and password, username and password or a combination of the two.
Allow your users to be logged in automatically after registration with auto-login.
Do More With Extensions
Boost your user experience even more with add-on plugins from our extensions catalog. Some of our extensions include:
Contributors
jfarthing84
thememylogin
Reviews
Hopeless app and bad service
After weeks of trouble, I had to ask for a refund. Do not buy!
Could not get it to work; Customer service less than stellar
I was never able to use this plugin effectively. I run about six websites, all of which I've built using WP and I've employed a number of plugins on these sites with great success. I'm not a professional designer, but I'm fairly prolific with computer stuff. I could never get this plugin to work correctly. I paid for the basic plugin and all the add-ins. In the course of a few months, I made maybe a half dozen or so customer service requests. With a few exceptions, I usually received a one or two sentence reply that was somewhat curt and did not advance the ball very far. I was hoping to use this plugin on one particular site, and then maybe on a few others, if I got in working on the target site. I finally gave up in frustration, and removed the plugin. I asked for a refund. I was past the guaranteed refund period, but I figured I'd get maybe a partial, pro-rated, refund. No, I was told, I was past the deadline and had used customer service "extensively." Well, I guess the definition of that word varies, because I would not call the customer service I received as anything close to extensive. This may be a fine plugin if you can get it to work, but if you are a mid-level WordPress user, you may have trouble setting it up, and don't expect much help.
UNBELIEVABLY TERRIBLE PLUGIN
The plugin title sez "Theme My Login". So where the heck is it? I don't see it! All I see are pages as wide as my header with my theme's colors, but without features to allow a user to brand. The extended features offered are useless if we can not properly brand our login for our users. In our opinion, don't waste your time on it!
This is plugin is vulnerable
3 of my sites got hacked because of this plugin. Wordpress should seriously start thinking about removing this plugin.
Still a Great Plugin After Many Years
I have used this plugin for many years on several of my client's websites. It's an excellent tool for customizing themes and slugs for all aspects involving account/credential creation and management. WordPress should enable these features in the core but for now this plugin does a great job of handling the basic customizations I need. Apparently this plugin has been review bombed due to many of the previously included features being placed behind a paywall; I am also disappointed in these features being removed from the free version, however as a developer myself I understand and respect the need to get a return on the many thousands of hours of hard work done in developing and maintaining the plugin. If these previously included features were/are so important to have, then it makes sense that they are worth paying for. I hope to see continued improvements to the free plugin as well as more advanced features for the premium extensions in the years to come.
Plugin Is Useless
This plugin used to be awesome. A recent update required all components to be paid for. The plugin description has not changed after the plugin updates. So, the plugin you are downloading for free does not do what the plugin description says, unless you are prepared to fork out tons of money for each individual extension. I understand the need to make money, but the plugin writeup is misleading.
Been using it for almost a year now.
Easy to use theme integrated login. Never had any major issue with this plugin.
Powerful user login management
This plugin works out of the box at the basic level. Unlike many other similar plugins, this one provides the flexibility to place the login interface anywhere on the site you like, that is, on a standard WP page where you have total control over design. You can also modify page slugs for all the related standard pages like registration, logout, etc. Just the free version is powerful enough for controlling user login parts. Thank you for the great plugin.
allowed site to be hacked
This was a good plug in then everything switched to be paid without notice. This allowed access to members only content without notice to site owner. Shortly after the themed login page quit working and site was hacked. This developer should be banned for bait and switch, and allowing potential sensitive info to be opened up and indexed by search engines
this module brought me to be stuck, hope it's not the case for others
Can't be configured, you have to pay to add any functionnality! For instance basic wordpress requiere email registration to be able to loggin. These module remove this functionnality and requiere you to pay to add it again!
Keywords
branding
custom
customize
e-mail
gravatar
log in
login
password
redirection
register
registration
sidebar
theme
widget
Was this useful?
Would you recommend this plugin summary to your friends?
---