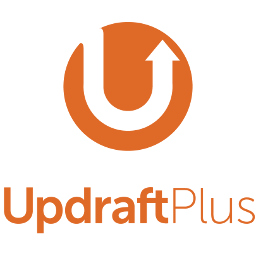 Did you know?
📥

Wow! 8,407 people download this plugin eveyday!

🎖

You've hit a jackpot! This is one of the Top 10 plugins!!

❤️

Mindblowing! More than 4,201,800 people use plugins from this team.

👷🏿

We think this plugin is not actively maintained, as there are no major udpates for over a year.

🏂

22% of 2,000,000+ users are on the latest version.

👨‍👨‍👧‍👧

Good sign.. There is a team behind this plugin.

🎂

This plugin celebrated it's 10th anniversary 1 month ago.
Key Numbers
2,000,000+

Active Installs

4.8

Avg. Users Rating

3,299

Total Ratings

31,071,951

Total Downloads

2012-05-22

Added

2019-11-04

Last Update

1.16.20

Current Version
Description
UpdraftPlus simplifies backups and restoration. It is the world's highest ranking and most popular scheduled backup plugin, with over a million currently-active installs. Backup your files and database backups into the cloud and restore with a single click!
Backup into the cloud directly to Dropbox, Google Drive, Amazon S3 (or compatible), UpdraftVault, Rackspace Cloud, FTP, DreamObjects, Openstack Swift, and email. The paid version also backs up to Microsoft OneDrive, Microsoft Azure, Google Cloud Storage, Backblaze B2, SFTP, SCP, and WebDAV.
Don't risk your backups on anything less
Your WordPress backups are worth the entire investment you've made in your website. The day may come when you get hacked, when something goes wrong with an update, your server crashes or your hosting company goes bust – without good backups, you lose everything. Would you entrust all your hard work to a backup plugin with only a few thousand downloads, mixed reviews or no professional support?
Believe us: writing a reliable backup plugin that works consistently across the huge range of WordPress deployments is hard.
UpdraftPlus works. We'll keep your backups safe.
Why you should backup your website.
WordPress like any CMS can be vulnerable to things such as server crashes, hacking, security flaws, bad plugin or theme updates and insecure web hosts. If anything happened to your website, it would cost you dearly in time, money and reputation.
Whilst other security measures are essential, backups are the ultimate insurance: they mean that, if the worst were to happen, your website (plus all related files and databases) stay safe, and can be restored in no time.
You could always create your own manual backups- but using backup plugin is infinitely quicker, simpler and safer. Life's busy enough! With UpdraftPlus, you can simply "set and forget", scheduling in automatic backups to save you time, work and hassle.
How UpdraftPlus compares with other backup plugins:
UpdraftPlus is the most highly-rated and popular plugin out there – and for good reason. Not only is it comprehensive in terms of its features, but it's aso easy and intuitive to use. And because it has such a vast user base, it's tried and tested in a whole range of different situations and scenarios.
Unlike many other plugins, UpdraftPlus:
Restores, as well as backing up
Backs up to more cloud options than any others
Allows you to set up automatic backup schedules, for the ultimate in convenience
Is faster, using up fewer server resources
Has been tested on over 1 million sites
On our website, we've got a whole page dedicated to how our Premium version compares with the competition here
UpdraftPlus Premium
The free version of UpdraftPlus works just fine, but if you need more features and options you can purchase our Premium version. Here are some of the many features of UpdraftPlus Premium:
Easily duplicates or migrates websites (with Migrator)
Multisite/multi-network compatible
Backs up non WP files and databases to multiple remote destinations
Free dedicated expert support
Find out more on our comparison page. UpdraftPlus Premium is available for purchase here
Managing multiple website backups
We've also developed a brilliant new plugin that allows you to backup, update and manage all of your websites remotely from one central location. It's called UpdraftCentral, and it comes in 2 different forms:
UpdraftCentral (free, self-hosted)
UpdraftCentral Premium (fully-hosted and "ready-to-go", cloud version also available)
Instantly create a temporary clone of your site (UpdraftClone)
A temporary clone is an instant copy of this website, running on our servers. You don't need to test or develop on your live site; instead, you can UpdraftClone it, and throw away your clone when done. Learn more about UpdraftClone here.
Easy: Press the buttons… UpdraftClone does the work.
Reliable: Runs on capacity from a leading cloud computing provider.
Secure: One VPS (Virtual Private Server) per clone, shared with nobody.
Fast: Takes just the time needed to create a backup and send it.
Flexible: If you want, test upgrading to a different PHP or WP version.
To create a temporary clone you need: 1) credit in your account and 2) to connect to your account, below. You can buy UpdraftClone tokens from our shop, here.
Are you multi-lingual? Can you translate?
Are you able to translate UpdraftPlus into another language? Are you ready to help speakers of your language? UpdraftPlus Backup/Restore itself is ready and waiting – the only work needed is the translating. The translation process is easy, and web-based – go here for instructions: https://updraftplus.com/translate/. (Or if you're an expert WordPress translator already, then just pick out the .pot file from the wp-content/plugins/updraftplus/languages/ directory – if you scan for translatable strings manually, then you need to get these functions: _x(), __(), _e(), _ex(), log_e()).
Many thanks to the existing translators – listed at: https://updraftplus.com/translate/
More premium plugins
If you are in the market for other WordPress premium plugins (especially WooCommerce addons), then try our sister shop, here.
For other useful free plugins see our lead developer's profile, here.
License
Copyright 2011-18 David Anderson

This program is free software; you can redistribute it and/or modify
it under the terms of the GNU General Public License as published by
the Free Software Foundation; either version 3 of the License, or
(at your option) any later version.

This program is distributed in the hope that it will be useful,
but WITHOUT ANY WARRANTY; without even the implied warranty of
MERCHANTABILITY or FITNESS FOR A PARTICULAR PURPOSE.  See the
GNU General Public License for more details.

You should have received a copy of the GNU General Public License
along with this program; if not, write to the Free Software
Foundation, Inc., 51 Franklin St, Fifth Floor, Boston, MA  02110-1301  USA

Furthermore, reliance upon any non-English translation is at your own risk. UpdraftPlus can give no guarantees that translations from the original English are accurate.
We recognise and thank the following for code and/or libraries used and/or modified under the terms of their open source licences; see: https://updraftplus.com/acknowledgements/
Contributors
aporter
Backup with UpdraftPlus
bcrodua
DavidAnderson
DNutbourne
jcb121
lcahill
snightingale
Reviews
Like it
Simple an easy to use!
ÓTIMO. Recomendo.
Super recomendo, ótimo plug-in.
simply amazing!
gets the job done nicely!
very good for save backups
I do not want to miss it anymore
Good
Working nice
Favorite Backup Plugin - Tested
Unfortunately, I recently had to test the effectiveness of this amazing backup plugin. It saved me. Once I re-downloaded the plugin and connected it to my Google Drive account. It took a single click to restore everything on my site. All I had to do was re-login to some of the plugins. Even the super customized theme layout I set up was back in place with no extra effort on my part. I love that its free version includes automatic cloud backups with Google Drive. While I haven't made the jump to premium yet. It may still happen. They have done an amazing job.
great
great software
Better if it backed up Wordpress Core files too
I've used various wordpress backup plugins, and what seems odd about this one is that it doesn't backup your wordpress core files. Yes of course you can get them elsewhere and install them manually if you have to, but a) that's a big hassle and b) how are you going to remember exactly which version of wordpress each backup set was using? A database from one version of wordpress isn't necessarily going to work with a different version of wordpress. Given this shortcoming, I'm surprised that this is such a popular backup tool.
Works fine for small websites
I use the plugin for small client projects and it does its job. If you have bigger sites with lots of data and typical limits of a shared hosting (max CPU / execution time for example), it might get somewhat cumbersome to setup, especially the restoration. To be fair, a really reliable backup is hard to implement inside WordPress, that's why there are not many good backup plugins. The premium version (which is not that expensive if you manage many sites) has way more and often useful features. The free version is fine for most basic backup needs. But there is at least one critical feature that is not available in the free version: the ability to switch of reporting emails for successful backups. Doing fewer backups or switching off all reports will reduce reliability of the backups.
Backup like a breeze
Backup your site made easy. Simple and easy for backup and restoring the website in minutes. Really helpful.
Keywords
amazon backup
Azure
back up
backup
backups
cloud backup
copy
database backup
db backups
dreamhost
dreamobjects backup
dropbox backup
duplicate
ftp backup
FTPS
full backup
google cloud storage
google drive backup
microsoft azure
microsoft one drive
migrate
multisite
mysql backup
onedrive
openstack backup
rackspace backup
rackspace cloud files
restoration
restore
s3 backup
scp backup
sftp backup
sicherung
webdav backup
website backup
wordpress backup
Was this useful?
Would you recommend this plugin summary to your friends?
---