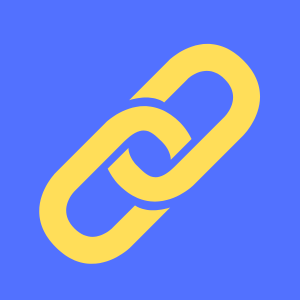 Did you know?
👷🏿

We think this plugin is not actively maintained, as there are no major udpates for over a year.

📥

Umm.. Very few new users pick this plugin...

🏂

33% of 3,000+ users are on the latest version.

👍🏾

This plugin has not yet gained popularity. May still be useful though.

❤️

Plugins developed by these contributors are not that popular.

👨‍👨‍👧‍👧

It takes two to tango! We found two people behind this plugin.

🎂

This plugin celebrated it's 2nd anniversary 3 months ago.
Key Numbers
3,000+

Active Installs

4.7

Avg. Users Rating

32

Total Ratings

33,851

Total Downloads

2020-05-07

Added

2021-09-18

Last Update

1.5.1

Current Version
Description
URL Shortify helps you beautify, manage, and share any URL on or off of your WordPress website. Create links that look how you want using your own domain name! It's an Easy & Simple self hosted alternative to Bitly, TinyURL, Cuttly, Rebrandly, BL.Link, Short.io and many saas URL Shortener service.
Simple and fast URL shortener!
URL Shortify allows to reduce long links from Facebook, YouTube, Twitter, Linked In and top sites on the Internet, You can copy the shortened URL and share it on websites, chat and e-mail
Shorten, share and track
Your shortened URLs can be used in publications, advertisements, blogs, forums, e-mails, instant messages, and other locations. Track statistics for your business and projects by monitoring the number of hits from your URL with the click counter, you do not have to register.
URL Shortify enables you to shorten links using your own domain name (as opposed to using tinyurl.com, bit.ly, or any other link shrinking service)! In addition to creating clean links, URL Shortify tracks each hit on your URL and provides a full, detailed report of where the hit came from, the browser, os, and host. URL Shortify is a killer plugin for people who want to clean up their affiliate links, track clicks from emails, their links on Twitter to come from their own domain, or generally increase the reach of their website by spreading these links on forums or comments on other blogs.
Benefits
Features
Premium Features
Integrations
Do you want us to integrate your WordPress plugin with URL Shortify❓❓❓ Let us know. We would love to integrate your WordPress plugins. We will check the possibility of integration and if it matches, we will integrate your plugins too.
Translations
Does URL Shortify speak your language? If not, translate "URL SHORTIFY" into your language.
DO YOU HAVE ANY QUESTIONS/ FEEDBACK/ FEATURE REQUEST/ BUG REPORT❓
Feel free to create a ticket here. We love to communicate with you and reply to all your queries.
Spread The Word ❤️
If you like URL Shortify, please leave us a ⭐⭐⭐⭐⭐ review and also spread the word about it via Facebook and Twitter. That helps fellow website owners assess URL Shortify easily and benefit from it!
Contributors
kaizencoders
mikeatkaizencoders
Reviews
Most useful, simple link tracking
Tried couple of different ones, this one is the best!
Such a great shortener...
I am a paid user of URL-Shortify. These are the reasons I like about URL-Shortify. Pros: 1) add custom domains(main or sub) to a single site, so I am not tied with only 1 domain to shorten my links. 2) link grouping makes me easier to manage my links. 3) Full link analytics report 4) robot clicks filtering 5) shortener speed is fast 6) provide a shortener for public URL shortener service 7) link cloaking Cons: 1) The custom domain option is not available for posts/pages at the moment(their dev told me that they would make it happen in the coming updates, yeah). So, there will be no cons for this plugin after this is implemented. Overall, perfect! Good job, the team of Url-Shortify. Keep the good work. Regards, Jornes
Thank you
Many thanks for made this plugins, very useful!
Great plugin
The great plugin works perfectly, does exactly what I was looking for in a very easy way
Cool plugin
It works
Works Great But Does Not Warn About Duplicate Links
This it the best WP plugin I have found for creating short URLs. It is easy and intuitive to create a short link. It tracks clicks and works on all platforms. The only drawback I found is that it does not warn us when we create a duplicate link. Duplicate links will be added without any warning, but only the first ever one will work. I hope the developer fixes this. Thanks for this great plugin.
Huge Timesaver
Thank you!
Excellent. Works
I recommend, really
Awesome support and plugin!
Support was quick assessing my questions and solving the issues. I didn't even got pro license yet! The plugin also works great! I'm only giving 4 stars now because I still need to review the analytics dashboard (only available for the pro version), then I'll come back update this review. Highly recommended!
Top find this year
First off I haven't been using this plugin for very long, but overall I am very happy with how it's working so far. I really like being able to create shortened URLs using my own domain on my own website, which takes out a lot of the tedium trying to manage multiple accounts, passwords, reports, etc. PLUS tracking is already built in which makes my workflow 10x easier. First impressions so far have been very positive!
Keywords
link tracking
links
short links
url shortener
urls
Was this useful?
Would you recommend this plugin summary to your friends?
---