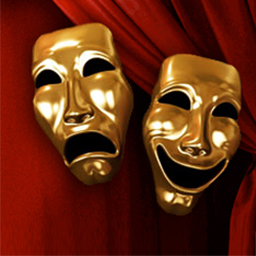 Did you know?
📥

Wow! 2,082 people download this plugin eveyday!

🎖

Shout, shout.. This plugin ranks in the Top 50 plugins.

❤️

Mindblowing! More than 625,610 people use plugins from this team.

👷🏿

We think this plugin is not actively maintained, as there are no major udpates for over a year.

🏂

62% of 600,000+ users are on the latest version.

👨‍👨‍👧‍👧

One man show!! Only a single contributor for this plugin.

🎂

This plugin celebrated it's 12th anniversary 3 months ago.
Key Numbers
600,000+

Active Installs

4.6

Avg. Users Rating

236

Total Ratings

9,343,851

Total Downloads

2010-03-22

Added

2019-11-11

Last Update

4.52.1

Current Version
Description
User Role Editor WordPress plugin allows you to change user roles and capabilities easy.
Just turn on check boxes of capabilities you wish to add to the selected role and click "Update" button to save your changes. That's done.
Add new roles and customize its capabilities according to your needs, from scratch of as a copy of other existing role.
Unnecessary self-made role can be deleted if there are no users whom such role is assigned.
Role assigned every new created user by default may be changed too.
Capabilities could be assigned on per user basis. Multiple roles could be assigned to user simultaneously.
You can add new capabilities and remove unnecessary capabilities which could be left from uninstalled plugins.
Multi-site support is provided.
To read more about 'User Role Editor' visit this page at shinephp.com
Do you need more functionality with quality support in a real time? Do you wish to remove advertisements from User Role Editor pages?
Buy Pro version.
User Role Editor Pro includes extra modules:
Block selected admin menu items for role.
Hide selected front-end menu items for no logged-in visitors, logged-in users, roles.
Block selected widgets under "Appearance" menu for role.
Show widgets at front-end for selected roles.
Block selected meta boxes (dashboard, posts, pages, custom post types) for role.
"Export/Import" module. You can export user role to the local file and import it to any WordPress site or other sites of the multi-site WordPress network.
Roles and Users permissions management via Network Admin for multisite configuration. One click Synchronization to the whole network.
"Other roles access" module allows to define which other roles user with current role may see at WordPress: dropdown menus, e.g assign role to user editing user profile, etc.
Manage user access to editing posts/pages/custom post type using posts/pages, authors, taxonomies ID list.
Per plugin users access management for plugins activate/deactivate operations.
Per form users access management for Gravity Forms plugin.
Shortcode to show enclosed content to the users with selected roles only.
Posts and pages view restrictions for selected roles.
Admin back-end pages permissions viewer
Pro version is advertisement free. Premium support is included.
Additional Documentation
You can find more information about "User Role Editor" plugin at this page
I am ready to answer on your questions about plugin usage. Use plugin page comments for that.
Contributors
shinephp
Reviews
Didn't fix my problem, made it worse, avoid like the plague.
I installed this plugin to solve a very specific problem of not being able to access a certain other plugin, I saw User Role Editor recommended as a fix on a forum. After installing with no errors, User Role Editor does not appear, all of my users except for myself are gone (oddly enough they can all still log in and have all roles they had before install). I would remove it but it does not appear in my plugin list, it shows as active on the Add Plugins screen but as far as deactivating or disabling it does not appear. So I go to the plugin homepage to find any type of support, there is none unless I buy the pay version for $29 a year. Maybe I'll post on the forum, nope, not unless I pay my $29. So to get any support at all I need to pay, even to simply figure out how to remove it without causing further issues. I could post on the developers blog but the confirmation email that I need to verify to be able to post anything there is never sent. As this seems to be the only public forum where I can express my displeasure allow me to do so now.
change my admin access
change my admin access
very good top
atende as minhas necessidades, ele é um dos melhores no repertório wordpress. uso no meu projeto
I done reset and my site destroyed!
It deserves greater rating but not for now. It's a good and very helpful plugin BUT needs many improvements. I install it normally in a simple site but I tried to reset my settings for the users and then everything meshed up! E.g. I was the admin and I could not enter to my plugins and many pages! I didnt have the authority and many more!
Great plugin!
A great plugin with lots of capabilities! Works perfect and does a great job if you would like to restrict different Wordpress rights for different users.
Excellent...but
one minor flaw for me: I can't remove "Submitted Essays" in LearnDash.
Plugin Utile
J'ai aimé, simple d'utilisation, je ne sais pas si c'est parce que je suis développeur.
Easy to use
Changing user roles never been so easy.
Never Seen worse waste of time
Total Waste of time, the screenshot was not visible to me.
Maravilloso!!
Quiero felicitar al creador de este plugin. Tuve un problema que no sabía solucionar debido a un codigo incorrecto que utilice en el archivo funcions y gracias a este plugin he podido deshacer los cambios y agregar los roles manualmente. Incorpora una funcion para restaurar los roles por defecto que trae Wordpress. Estoy muy contento. Felicidades por este plugin.
Keywords
access
capability
editor
permission
role
security
user
Was this useful?
Would you recommend this plugin summary to your friends?
---