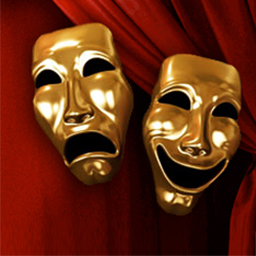 Did you know?
👷🏻

This plugin is actively maintained and contributors are really committed to it!

📥

Wow! 2,140 people download this plugin eveyday!

🎖

Shout, shout.. This plugin ranks in the Top 50 plugins.

❤️

Mindblowing! More than 517,540 people use plugins from this team.

🏂

79% of 500,000+ users are on the latest version.

👨‍👨‍👧‍👧

One man show!! Only a single contributor for this plugin.

📢

Aweful or Awesome?? 139 total updates and 139 in just last 12 months. That's a lot!

🎂

This plugin celebrated it's 9th anniversary 4 months ago.
Key Numbers
500,000+

Active Installs

4.6

Avg. Users Rating

212

Total Ratings

6,869,494

Total Downloads

2010-03-22

Added

139

Releases in 12 Months

2018-09-25

Last Update

4.46

Current Version
Description
User Role Editor WordPress plugin allows you to change user roles and capabilities easy.
Just turn on check boxes of capabilities you wish to add to the selected role and click "Update" button to save your changes. That's done.
Add new roles and customize its capabilities according to your needs, from scratch of as a copy of other existing role.
Unnecessary self-made role can be deleted if there are no users whom such role is assigned.
Role assigned every new created user by default may be changed too.
Capabilities could be assigned on per user basis. Multiple roles could be assigned to user simultaneously.
You can add new capabilities and remove unnecessary capabilities which could be left from uninstalled plugins.
Multi-site support is provided.
To read more about 'User Role Editor' visit this page at shinephp.com
Do you need more functionality with quality support in a real time? Do you wish to remove advertisements from User Role Editor pages?
Buy Pro version.
User Role Editor Pro includes extra modules:
Block selected admin menu items for role.
Hide selected front-end menu items for no logged-in visitors, logged-in users, roles.
Block selected widgets under "Appearance" menu for role.
Show widgets at front-end for selected roles.
Block selected meta boxes (dashboard, posts, pages, custom post types) for role.
"Export/Import" module. You can export user role to the local file and import it to any WordPress site or other sites of the multi-site WordPress network.
Roles and Users permissions management via Network Admin for multisite configuration. One click Synchronization to the whole network.
"Other roles access" module allows to define which other roles user with current role may see at WordPress: dropdown menus, e.g assign role to user editing user profile, etc.
Manage user access to editing posts/pages/custom post type using posts/pages, authors, taxonomies ID list.
Per plugin users access management for plugins activate/deactivate operations.
Per form users access management for Gravity Forms plugin.
Shortcode to show enclosed content to the users with selected roles only.
Posts and pages view restrictions for selected roles.
Admin back-end pages permissions viewer
Pro version is advertisement free. Premium support is included.
Additional Documentation
You can find more information about "User Role Editor" plugin at this page
I am ready to answer on your questions about plugin usage. Use plugin page comments for that.
Contributors
shinephp
Reviews
It is Excellent, great, awesome!
It is Excellent, great, awesome!
very easy to use but high functionality!
very easy to use but high functionality!
Excellent Plugin
I have Fixed user rule with this plugin.
Doesn't work !
does not work and breaks the database
Does its job
It does what it claims.
Awesome plugin!
This plugin is very easy to use and its functionality is amazing!
Just What I Needed!
The User Role Editor is exactly what I needed to extend the Customer user role for Woocommerce to add the ability to make some users tax-exempt. User Role Editor is well-documented, the UI is easy to understand, and the UI elements that User Role Editor adds to WordPress' Users table and User Editor are just what I needed to make it easy to give users additional capabilities easily. The plugin installed and ran flawlessly without any errors on PHP 7.2. User Role Editor even gave me the ability to clean up unused user roles and capabilities, which came in handy for cleaning up after the first user role editor I tried. Vladimir has obviously put a lot of work into this plugin. If you need a user role editor, this is the one to try first!
Excellent!
Outstanding features
By far best plugin to control user capabilities!!!
This is by far the best plugin to control user capabilities. Vladimir provides excellent support and answered my questions quick and even helped me to find the right settings for my specific needs. Keep up the good work Vladimir!
Great plugin
Podrían mejorar un poco la interfaz desde lo visual. Pero la funcionalidad es muy buena. Funciona bien tanto en instalaciones standard como en multisitio
Keywords
access
capability
editor
permission
role
security
user
Was this useful?
Would you recommend this plugin summary to your friends?
---