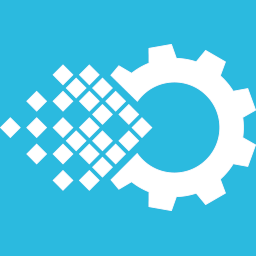 Did you know?
👷🏻

This plugin is actively maintained and contributors are really committed to it!

🎖

Excellent plugin. It's one of the Top 100 WordPress plugins here.

❤️

Mindblowing! More than 119,560 people use plugins from this team.

🏂

21% of 100,000+ users are on the latest version.

📥

Seems like a popular plugin - 459 people download this plugin everyday.

👨‍👨‍👧‍👧

One man show!! Only a single contributor for this plugin.

📢

Aweful or Awesome?? 65 total updates and 65 in just last 12 months. That's a lot!

🎂

This plugin celebrated it's 8th anniversary 3 months ago.
Key Numbers
100,000+

Active Installs

4.2

Avg. Users Rating

272

Total Ratings

1,262,047

Total Downloads

2011-06-23

Added

65

Releases in 12 Months

2018-08-09

Last Update

2.9.9

Current Version
Description
Visual Form Builder is a plugin that allows you to build and manage all kinds of forms for your website in a single place. Building a fully functional contact form takes only a few minutes and you don't have to write one bit of PHP, CSS, or HTML!
Upgrade to VFB Pro
If you are a fan of Visual Form Builder and want extra features and functionality, VFB Pro is available.
Features
Add fields with one click
Drag-and-drop reordering
Simple, yet effective, logic-based anti-SPAM system
Automatically stores form entries in your WordPress database
Manage form entries in the WordPress dashboard
Export entries to a CSV file
Send form submissions to multiple emails
jQuery Form Validation
Customized Confirmation Messages
Redirect to a WordPress Page or a URL
Confirmation Email Receipt to User
Standard Fields
Required Fields
Shortcode works on any Post or Page
Embed Multiple Forms on a Post/Page
One-click form duplication. Copy a form you've already built to save time
Use your own CSS (if you want)
Multiple field layout options. Arrange your fields in two, three, or a mixture of columns.
Field Types
Fieldset
Section (group fields within a fieldset)
Text input (single line)
Textarea (multiple lines)
Checkbox
Radio (multiple choice)
Select dropdown
Address (street, city, state, zip, country)
Date (uses jQuery UI Date Picker)
Email
URL
Currency
Number
Time (12 or 24 hour format)
Phone (US and International formats)
HTML
File Upload
Instructions (plain or HTML-formatted text)
Entries
Manage submitted entries in WordPress dashboard
Bulk Export to CSV
Bulk Delete
Advanced Filtering
Search across all entries
Collect submitted data as well as date submitted and IP Address
Disable saving of all entries (GDPR)
Customized Confirmation Messages
Control what is displayed after a user submits a form
Display HTML-formatted text
Redirect to a WordPress Page
Redirect to a custom URL
Notification Emails
Send a customized email to the user after a user submits a form
Additional HTML-formatted text to be included in the body of the email
Automatically include a copy of the user's entry
SPAM Protection
Automatically included on every form
Uses a simple and accessible, yet effective, text CAPTCHA verification system
Contributors
mmuro
Reviews
Deceptive Developer
First I looked all the documentation over and then started to build the form. It was a long job application that took over an hour to do. As I built I had another tab open and was looking at the front to see how the form looked which was OK. After I finished the form I call the customer and he's said that it only had a few fields. So I looked at another browser and sure enough only part of the form was there. So I looked again at the documenation and no mention of limited fields. Pro version said unlimited fields. So I spent a wasted 2 hours building and made a fool out of myself with my customer because this is how visual form builder does business. Yes I could just pay the 29 bucks but I would rather pay 50 to Ninja Forms because I need a file uploader than to pay vfb less because they are not honest. DO NOT USE THE PLUGIN. There are other things missing to like sending a confirmation email, thats probably more money. Ninja Forms has so much more for the free version. Never Again.
Great Product!
Easy to use. 
Dont buy PRO ! READ IMPORTANT
I have bought pro version some yers ago. After some time they have change it to "Visual Form Builder Pro CLASSIC" after that there was no updates. Now the recaptcha v1 is not working and they dont give a F about that. There are no updates anymore for my version. Look out and dont buy the pro version. to not get in the position that i am now without update and not working plugin.
Absolutely pointless
This plugin offers no additional functionality to what is already available in Wordpress. It is purely designed to lead you in to buy the pro version. I am happy to purchase pro versions of products that can offer genuine value to my website after experiencing some unique features that the plugin can offer but this provided nothing but try to make me purchase the pro version. Dont waste your time
this plugin caused serious slowdown on my site
I installed it a couple of weeks ago and haven't actually used it yet, but I noticed that my site seemed slower and then saw debug messages about long running queries from this plugin. After deactivating it, my site's performance is much improved. I hate giving 1 star ratings, but the performance hit from this plugin is unacceptable, and that's without even having created any forms with it.
Great Plugin & Support Team
This plugin delivers what it promises, but perhaps even more importantly the support team is prompt and knowledgeable. A rare find! I installed the plugin and migrated my forms simply but then another admin reactivated the old basic plugin causing a mess. The VFBpro team took care of everything. I look forward to working with them again.
Great plugin
Forms go out to email nicely formatted, easy to read. This is a great form plugin.
Rendered unusable by one glaring error
On the face of it, this plugin seems to be great. It's cheap, easy to use, it has conditional logic and promises to do for 70 dollars one-off that Ninja want 1,200 a year for. But don't try to use it for payments. The PayPal 'integration' is simply not integrated. The plugin saves submissions and generates confirmation emails regardless of whether the payment completes or not. I cannot understand how the developers came to a conclusion that this was in any way a workable solution. I contacted the developer with constructive suggestions how they might put this right but was fobbed off with "It's too complicated" Thus I cannot recommend this plugin if you want to do payments.
Nice!
Nice contact form builder... easy and functional. The confirmation emails are nicely structured.
Great plugin so fR
Just downloaded and made a form in about 30 mins so far it's all ok very quick to get the hang of and see how i go over the next month then will look to upgrade
Keywords
contact form
contact form builder
contact forms
email
email form
form
form builder
form creator
form manager
form to email
forms
input
jquery
shortcode
validation
Was this useful?
Would you recommend this plugin summary to your friends?
---