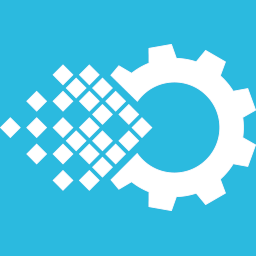 Did you know?
👷🏻

This plugin is actively maintained and contributors are really committed to it!

🎖

Excellent plugin. It's one of the Top 100 WordPress plugins here.

❤️

Mindblowing! More than 105,200 people use plugins from this team.

🏂

52% of 90,000+ users are on the latest version.

📥

Seems like a popular plugin - 369 people download this plugin everyday.

👨‍👨‍👧‍👧

One man show!! Only a single contributor for this plugin.

📢

Aweful or Awesome?? 67 total updates and 67 in just last 12 months. That's a lot!

🎂

This plugin celebrated it's 10th anniversary 5 months ago.
Key Numbers
90,000+

Active Installs

4.2

Avg. Users Rating

289

Total Ratings

1,407,694

Total Downloads

2011-06-23

Added

67

Releases in 12 Months

2019-04-17

Last Update

3.0.1

Current Version
Description
Visual Form Builder is a plugin that allows you to build and manage all kinds of forms for your website in a single place. Building a fully functional contact form takes only a few minutes and you don't have to write one bit of PHP, CSS, or HTML!
Upgrade to VFB Pro
If you are a fan of Visual Form Builder and want extra features and functionality, VFB Pro is available.
Features
Add fields with one click
Drag-and-drop reordering
Simple, yet effective, logic-based anti-SPAM system
Automatically stores form entries in your WordPress database
Manage form entries in the WordPress dashboard
Export entries to a CSV file
Send form submissions to multiple emails
jQuery Form Validation
Customized Confirmation Messages
Redirect to a WordPress Page or a URL
Confirmation Email Receipt to User
Standard Fields
Required Fields
Shortcode works on any Post or Page
Embed Multiple Forms on a Post/Page
One-click form duplication. Copy a form you've already built to save time
Use your own CSS (if you want)
Multiple field layout options. Arrange your fields in two, three, or a mixture of columns.
Field Types
Fieldset
Section (group fields within a fieldset)
Text input (single line)
Textarea (multiple lines)
Checkbox
Radio (multiple choice)
Select dropdown
Address (street, city, state, zip, country)
Date (uses jQuery UI Date Picker)
Email
URL
Currency
Number
Time (12 or 24 hour format)
Phone (US and International formats)
HTML
File Upload
Instructions (plain or HTML-formatted text)
Entries
Manage submitted entries in WordPress dashboard
Bulk Export to CSV
Bulk Delete
Advanced Filtering
Search across all entries
Collect submitted data as well as date submitted and IP Address
Disable saving of all entries (GDPR)
Customized Confirmation Messages
Control what is displayed after a user submits a form
Display HTML-formatted text
Redirect to a WordPress Page
Redirect to a custom URL
Notification Emails
Send a customized email to the user after a user submits a form
Additional HTML-formatted text to be included in the body of the email
Automatically include a copy of the user's entry
SPAM Protection
Automatically included on every form
Uses a simple and accessible, yet effective, text CAPTCHA verification system
Contributors
mmuro
Reviews
Excellent Work
Great Plugin with great features, I am impressed with the features and looking forward to impress my customers with it. Many Thanks
If you ar not using VFB Pro you are missing out!
I have been using it since 2015 and have never been sorry. AND Bre is probably the best Customer Service person I have ever met. She always sticks to the problem till it is resolved. Good on ya mate!
Great plugin!
This is a great plugin, especially the Pro version - but I am using also the free version on many of my websites and it does the job very well. Thank you!
Add-ons were activated but never worked
I purchased the bundle and haven't been able to use any of the add-ons in the bundle. The add-ons installed and activated all right but never showed in the VFB menu when building a form. I requested a refund and my invoice and no response.
UPDATED response....Three stars now but contact me and it will rise
UPDATED response.... Matthew Muro has been in contact with me about my issue and he has been more than helpful, I now better understand the system and no surprise to me it was totally my inexperience that was holding me back. Credit where credit is due. I have purchased the pro version and it was easy to get started, but I have been unable to get any response to what i'm sure are simple questions. First - is there a download and/or printable document that would be smart to read relating to the inner workings of the program?? Secondly - I have seen the examples people are showing on the facebook page of the forms they have developed and I really would like to be able to create great layouts similar but due to my almost non existent coding knowledge I am struggling, I have been unable to change much relating to laying out the forms and especially the layout of the emails. As stated I have minimal knowledge but am happy to read and trial and error but feel a little advice on the heading I should take would be appreciated.
Dishonesty
I originally bought two licenses and these were one-off purchases. I am now told by the developer that because he has upgraded the software I need to purchase new licenses. At no time was I ever warned that this may not be the case down the track. I find this very dishonest. When people leave negative comments in these reviews, the developer complains that he has not been given a chance to assist in resolving the issue. I have done that, but I had no response. I explained that it was unfair to purchase the software being advertised as a one-off purchase and that now he wants me to purchase the software. Extremely dishonest and unethical. I have been truly ripped off by this developer. Software is always been upgraded/developed.
Advanced Functionality in an easy-to-use UI
I was able to create a complex form using conditional logic very easily, with a little help from VFB support. BTW, Pro support is great. They respond quickly and are obviously very knowledgeable! All-in-all a great plugin for any kind of form. I highly recommend it!
Easy to use
Easy to use form builder. Nice add-ons. Quick email support response.
Bug fixed quickly in pro version
I have a bug in the plugin after the latest update and all the radio boxes are wonky and not inline with the text, so very confusing for clients. I have written to support with my pro registration number but they say I have to pay 25$ for a support account, yearly! This is ridiculous. It is a plugin that I have paid for and the glitch is nothing to do with me so you should at least have a contact page for paying clients who have a geninue problem. -------------------------------------------------------- Updated review: Sorry for the misunderstanding and thank you for writing back to me so quickly with the solution. I am very happy with your support so have changed my star rating of the plugin to 5*. Kind regards.
Great form builder!
We have been using VFB since the start and recently purchased the developer version and love it. It does what we need it to quickly and elegantly. We use it on both our sites, roi4my.com and wpsitehelpers.com as well as countless client sites.
Keywords
contact form
contact form builder
contact forms
email
email form
form
form builder
form creator
form manager
form to email
forms
input
jquery
shortcode
validation
Was this useful?
Would you recommend this plugin summary to your friends?
---