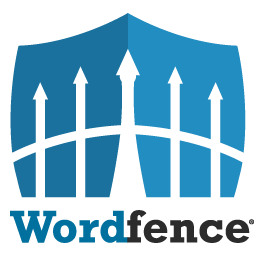 Did you know?
📥

Wow! 38,124 people download this plugin eveyday!

🎖

Shout, shout.. This plugin ranks in the Top 50 plugins.

❤️

Mindblowing! More than 3,010,200 people use plugins from this team.

👷🏿

We think this plugin is not actively maintained, as there are no major udpates for over a year.

🏂

26% of 3,000,000+ users are on the latest version.

👨‍👨‍👧‍👧

Good sign.. There is a team behind this plugin.

🎂

This plugin celebrated it's 10th anniversary 2 months ago.
Key Numbers
3,000,000+

Active Installs

4.8

Avg. Users Rating

3,469

Total Ratings

141,706,874

Total Downloads

2012-04-21

Added

2019-12-03

Last Update

7.4.2

Current Version
Description
THE MOST POPULAR WORDPRESS FIREWALL & SECURITY SCANNER
Wordfence includes an endpoint firewall and malware scanner that were built from the ground up to protect WordPress. Our Threat Defense Feed arms Wordfence with the newest firewall rules, malware signatures and malicious IP addresses it needs to keep your website safe. Rounded out by a suite of additional features, Wordfence is the most comprehensive WordPress security solution available.
WORDPRESS FIREWALL
Web Application Firewall identifies and blocks malicious traffic. Built and maintained by a large team focused 100% on WordPress security.
[Premium] Real-time firewall rule and malware signature updates via the Threat Defense Feed (free version is delayed by 30 days).
[Premium] Real-time IP Blacklist blocks all requests from the most malicious IPs, protecting your site while reducing load.
Protects your site at the endpoint, enabling deep integration with WordPress. Unlike cloud alternatives does not break encryption, cannot be bypassed and cannot leak data.
Integrated malware scanner blocks requests that include malicious code or content.
Protection from brute force attacks by limiting login attempts, enforcing strong passwords and other login security measures.
WORDPRESS SECURITY SCANNER
Malware scanner checks core files, themes and plugins for malware, bad URLs, backdoors, SEO spam, malicious redirects and code injections.
[Premium] Real-time malware signature updates via the Threat Defense Feed (free version is delayed by 30 days).
Compares your core files, themes and plugins with what is in the WordPress.org repository, checking their integrity and reporting any changes to you.
Repair files that have changed by overwriting them with a pristine, original version. Delete any files that don't belong easily within the Wordfence interface.
Checks your site for known security vulnerabilities and alerts you to any issues. Also alerts you to potential security issues when a plugin has been closed or abandoned.
Checks your content safety by scanning file contents, posts and comments for dangerous URLs and suspicious content.
[Premium] Checks to see if your site or IP have been blacklisted for malicious activity, generating spam or other security issue.
SECURITY TOOLS
With Live Traffic, monitor visits and hack attempts not shown in other analytics packages in real time; including origin, their IP address, the time of day and time spent on your site.
[Premium] Stop brute force attacks permanently by using two factor authentication, one of the most secure forms of remote system authentication available.
Block attackers by IP or build advanced rules based on IP Range, Hostname, User Agent and Referrer. [Premium] Country blocking available with Wordfence Premium.
Contributors
mmaunder
wfmatt
wfmattr
wfryan
Reviews
I used to love this plugin
Recently, all my new websites are unable to connect with the central dashboard. I have 110 websites under management and only 65 of them can connect to the dashboard. It is super frustrating and I'm tired of dealing with it. I will be looking for a new Firewall.
Great Support As Always
I don't often have to contact support simply because WordFence does what it's supposed to do without complaint. Recently, it appeared as deactivated in my WP dashboard. Phil did his utmost to get to the bottom of it, and we came to a speedy and satisfactory conclusion.
Two-factor authentication (2FA)
I'm very happy with Wordfence and have just enabled the Two-factor authentication (2FA). Previously I used a different plugin and never had any failed login attempts. Within minutes of enabling the Wordfence Two-factor authentication I received notification of a failed login attempt. I think the reason for this is the previous plugin used a combined login form including the Two-factor authentication. Wordfence uses a two step method with the Two-factor authentication on another page. I feel it would be better to combine it all into one form as in my previous plugin.
Amazing plugin, central console, and support team
We are setting this up across our sites; great options for notifications, MFA and more, a very useful central console that supports templates, and an amazing support team. We had a very good experience with their security team on doing forensic analysis of one of our sites; they did a great job, quick turnaround, and *very* knowledgeable. Thank you!
Outstanding Security
Just wanted to wave a hand and thank everyone at Wordfence for an outstanding plugin... Every single client on WordPress America is using this plugin with two other layers on cPanel server... It's a good idea to go premium and be nice to everyone in the web community!
First class tech support from Phil
I enjoyed first class tech support from Phil over the weekend when my premium WordFence plug in got nuked by my hosting service. Phil sent detailed how-to information to cure it and get me back up and running. He was very responsive, and unlike my hosting service, helped me get my security back up and running in the midst of an epic hacking attack barrage. Priceless service. Thank you :)
I Wanted Extra Security
The free version is nice. It is a bit spammy sometimes, but I can configure some of this.
Great support
Great support. I am very happy with this plugin and the customer service. They are fast & serious !
Very knowledgeable and helpful
I am in the process of switching hosts due to security problems. In looking around for security answers that would be independent of any host, I emailed Wordfence to find out about their service. They gave me so much more. They posed questions for me to consider in selecting a host. The things that I could do for myself in keeping my site safe. Where to find ratings and recommendations that were independent. I found my current host has a very low 2-star rating with descriptive comments about problem that I could have written myself. When I have my new site, I will definiely go pro with Wordfence.
First Plugin Installed on Every Site!
There are so many things I love about this plugin! Obviously the security is great and the addition of 2FA and ReCaptcha for the admin login make it even better. Wordfence Central makes it easy to check the security of all my sites without having to log into each one individually. Support is very helpful. They never make me feel dumb or overwhelm me with information. We work together to check things one step at a time. They are knowledgeable in their field. I love reading in news sources that a security flaw was (responsibly) disclosed by Wordfence staff. They also pass this knowledge along to users through their blog and podcast. They listen to my feedback. When I have ideas on how to improve the plugin I feel my feedback is taken seriously. It doesn't always get implemented, but I do always feel that they listen. Thank you Wordfence Staff for you amazing product & service!
Keywords
503
Anti Virus
antivirus
attack
base64
block
blocked
cache
caching
caching plugin
cellphone
cellphone sign-in
cellphone signin
chmod
code
CRLF
CSRF
encode
error log
firewall
firewall security
front-end security
google safe browsing
hack
hackers
hacking
heart bleed
heartbleed
heartbleed vulnerability
htaccess
HTTP log
infrastructure security
injection
IP version 6
ipv6
litespeed
lock
log
logging
login
login alerts
login security
maintenance
malware
malware scanner
maximum login security
nginx
openssl vulnerability
performance
permissions
personal security
phishing
php5-fpm
plugin
prevent
prevention
privacy
private
protection
proxy security
reverse proxy security
rfi
scrapers
script
secrity
secure
secure login
secure website
security
security log
security plugin
securty
speed
SQL Injection
two factor security
two-factor
two-factor authentication
twofactor
users
virus
vulnerability
Web application firewall
web server security
website security
woocommerce caching
woocommerce support
wordfence
wordpress
wordpress cache
wordpress caching
wordpress security
xss
Was this useful?
Would you recommend this plugin summary to your friends?
---