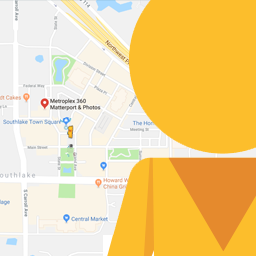 Did you know?
👷🏿

We think this plugin is not actively maintained, as there are no major udpates for over a year.

📥

Umm.. Very few new users pick this plugin...

❤️

Plugins developed by these contributors are not that popular.

👨‍👨‍👧‍👧

It takes two to tango! We found two people behind this plugin.

🎂

This plugin celebrated it's 1st anniversary 6 months ago.
Key Numbers
400+

Active Installs

5

Avg. Users Rating

4

Total Ratings

1,441

Total Downloads

2018-01-01

Added

2018-01-24

Last Update

0.5.7

Current Version
Description
Adds a shortcode for embedding Google Street View content into your WordPress Site. Embed directly, or embed a thumbnail that opens a tour as an overlay.
In any editor within WordPress, you'll see the lovely pegman next to insert image. Click this little guy to open a simple interface to find your tour, set the start position and insert your tour into your site!
Features
Easily locate your tour and set a start position
Adds Click to Play functionality to Google Street View
Coming Soon
Multi-language support.
Admin Interface for building galleries (Pro)
Contributors
AntiochInteractive
pjvolders
Reviews
Excellent: An elegant solution
We previously used to the add embed codes from Google Maps 360 image views onto Websites, which was just about acceptable. Finding this plugin has now given us an elegant solution that looks far superior on ours and client's Website. Not only does it get around the (current?) issue that cause clicking on Google embeds on mobile to make the page jump around, but the way it allows mobile and tablets viewers to rotate to look at the 360 shots is a significant boost. Recommended.
Fantastic!!!
A simple plugin that does just what you need. Very easy to enter the location. Thank you!
Love the GSV Shortcode for WP
Installed the plugin months ago! Dang - it works great and is SO EASY!!
Faster than a Nascar pitstop!!!
Installed and used in less than 3 minutes. :) nice work : Step By Step 3D
Keywords
earth
google
maps
street
view
Was this useful?
Would you recommend this plugin summary to your friends?
---