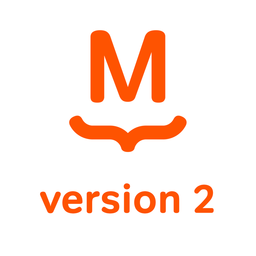 Did you know?
👷🏻

This plugin is actively maintained and contributors are really committed to it!

📥

Wow! 3,256 people download this plugin eveyday!

🎖

Definitely a good plugin. This is one of the Top 500 plugins.

❤️

Mindblowing! More than 392,100 people use plugins from this team.

🏂

65% of 300,000+ users are on the latest version.

👨‍👨‍👧‍👧

One man show!! Only a single contributor for this plugin.

📢

Aweful or Awesome?? 57 total updates and 57 in just last 12 months. That's a lot!

🎂

This plugin is going to celebrate it's 8th anniversary after 4 months.
Key Numbers
300,000+

Active Installs

4.8

Avg. Users Rating

2,722

Total Ratings

8,432,336

Total Downloads

2011-12-03

Added

57

Releases in 12 Months

2018-07-24

Last Update

2.9

Current Version
Description
Our lovely plugin is changing for the better: MailPoet 2 is being replaced by MailPoet 3.
Version 2 will remain available right here on the repository. Read more the complete FAQ.
Check out this 2 minute video.
Features
Please visit MailPoet version 3 features instead.
Premium version
MailPoet Premium offers these nifty extra features:
Send to more than 2000 subscribers
A beautiful statistics dashboard to compare your newsletters and subscribers
Detailed stats for each subscriber and newsletter
Automated bounce handling that keeps your subscribers' list clean
Test your SPAM score before you send a newsletter to your subscribers
Improve deliverability with DKIM signature
Simple install process
Priority support
Support
This version is no longer officially supported. Paying customer will continue to be supported until further notice.
Translations in your language
Arabic
Basque
Catalan
Chinese
Croatian
Czech
Danish
Dutch
French (but of course!)
German
Greek
Hebrew
Hungarian
Indonesian
Italian
Japanese
Norwegian
Persian
Polish
Portuguese PT
Portuguese BR
Romanian
Russian
Serbian
Slovak
Slovenian
Spanish
Swedish
Turkish
Contributors
badshark
benheu
JoN1oP
keiferski
kgjerstad
mrcasual
rafaehlers
vvaz
wysija
Reviews
Good plugin!
The first acquaintance was easy, I really liked the plugin! Good luck to the developers!
One of the bests
Without doubt, MailPoet is one of the bests! I hope it will keep improving and adding more functionalities...
easy
good and easy tool
very good
good
Класс!
Меня полностью устраивает! Для меня он полностью подходит, он выполняет те требования, которые мне нужны на начальном этапе!
mail poet
top
aa
واقعا کاربردیه
Wonderful!
It is a wonderful plugin. The world changes.
واقعا کاربردیه
درود بر شما واقعا افزونه خوبیه ولی خیلی بده که زود به زود بروز نمی شود
version 2 incompatible with 4.9
From last updates Mailpoet 2 is not working at all. If I click on editor it totally doesn't work anymore. I have it on many web sites this will cause hours of work to migrate to another plug. Yes because if this is the way to work I will totally change and not migrate to 3 at all! I m so angry about this behaviurs.
Keywords
auto newsletter
auto post notifications
automatic post notification
autoresponder
email
email newsletter
email newsletters
email signup
email subscription
emailing
mailpoet
mandrill
newsletter
newsletter alert
newsletter builder
newsletter plugin
newsletter signup
newsletter widget
newsletters
post notification
sendgrid
signup widget
subscribe widget
subscription
welcome email
widget
wysija
Was this useful?
Would you recommend this plugin summary to your friends?
---