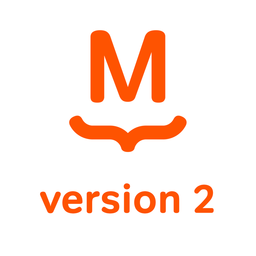 Did you know?
📥

Wow! 2,529 people download this plugin eveyday!

🎖

Definitely a good plugin. This is one of the Top 500 plugins.

❤️

Mindblowing! More than 347,680 people use plugins from this team.

👷🏿

We think this plugin is not actively maintained, as there are no major udpates for over a year.

🏂

78% of 200,000+ users are on the latest version.

👨‍👨‍👧‍👧

One man show!! Only a single contributor for this plugin.

🎂

This plugin is going to celebrate it's 11th anniversary after 10 months.
Key Numbers
200,000+

Active Installs

4.8

Avg. Users Rating

2,721

Total Ratings

9,340,327

Total Downloads

2011-12-03

Added

2019-11-05

Last Update

2.13

Current Version
Description
Our lovely plugin is changing for the better: MailPoet 2 is being replaced by MailPoet 3.
Version 2 will remain available right here on the repository. Read more the complete FAQ.
Check out this 2 minute video.
Features
Please visit MailPoet version 3 features instead.
Premium version
MailPoet Premium offers these nifty extra features:
Send to more than 2000 subscribers
A beautiful statistics dashboard to compare your newsletters and subscribers
Detailed stats for each subscriber and newsletter
Automated bounce handling that keeps your subscribers' list clean
Test your SPAM score before you send a newsletter to your subscribers
Improve deliverability with DKIM signature
Simple install process
Priority support
Support
This version is no longer officially supported. Paying customer will continue to be supported until further notice.
Translations in your language
Arabic
Basque
Catalan
Chinese
Croatian
Czech
Danish
Dutch
French (but of course!)
German
Greek
Hebrew
Hungarian
Indonesian
Italian
Japanese
Norwegian
Persian
Polish
Portuguese PT
Portuguese BR
Romanian
Russian
Serbian
Slovak
Slovenian
Spanish
Swedish
Turkish
Contributors
badshark
benheu
JoN1oP
keiferski
kgjerstad
mrcasual
rafaehlers
vvaz
wysija
Reviews
That's the biggest scrap
This is a plugin that you should not use. Constantly only SMTP problems. Lastly, the plung goes into the "pause" status, alleged SMTP error, but this is not true. The developers want to reach dmit only that you subscribe to your service to ship. We switch back to Mailster.
One word, Awesome!
One word, Awesome!
Useful, but should be more intuitive
Since last update, I get an error message "données WordPress : [Unknown collation: 'utf8']"... So I think it's better for me to trash MailPoet. Don't understand !! [new review:] I finally solved the issue. The line [define('DB_COLLATE', '');] was set to 'utf8-general-ci' I restored it at its default value ('') then all rocks. The plugins works well now, but the its use should be more intuitive. Useful
Good previous version
I liked your plugin and used it for years. But the new build of plugin is terrible and version by version it falls down and down. Now we can't use it in any of our sites at all, and want to come back to this version. Is it possible for us to use this version?
Great plugin
A convenient way to promote your services through email.
Отличный плагин
Отличный плагин
Good plugin!
The first acquaintance was easy, I really liked the plugin! Good luck to the developers!
One of the bests
Without doubt, MailPoet is one of the bests! I hope it will keep improving and adding more functionalities...
easy
good and easy tool
very good
good
Keywords
auto newsletter
auto post notifications
automatic post notification
autoresponder
email
email newsletter
email newsletters
email signup
email subscription
emailing
mailpoet
mandrill
newsletter
newsletter alert
newsletter builder
newsletter plugin
newsletter signup
newsletter widget
newsletters
post notification
sendgrid
signup widget
subscribe widget
subscription
welcome email
widget
wysija
Was this useful?
Would you recommend this plugin summary to your friends?
---